holy crap! hi, everyone. when is the last time i wrote a blog post that was not centered around the great fundraising act? i don't even remember.. but i also don't even care, because the fundraiser has been top priority these days. it's been amazing. it's been busy. it's been fun. and it is gonna help susan kick cancer's ass.
you can check out an article in susan's local paper here: http://timestranscript.canadaeast.com/search/article/1427051
also, at 3 PM MST, you can check us out on her local news here (Click "Live @ 6pm AT" to watch) bit.ly/qAzP
cool! the donations are still coming in.. i will update you guys with a total soon.
*****************************************
last sunday, i had the chance to attend an incredible bridal shower for one of my best friends, jessica.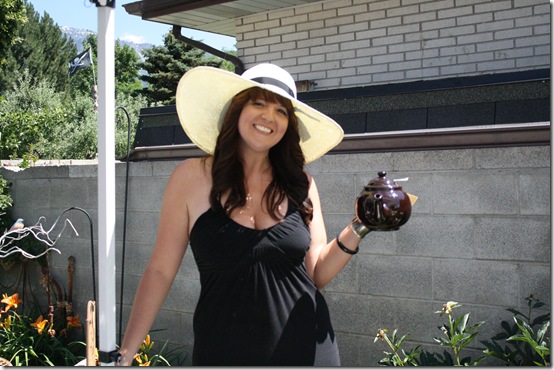 jessica is marrying a fine british fellow, so the theme of her bridal shower was an english tea party, complete with fun, floppy or crazy hats!  (remember this one from the royal wedding?)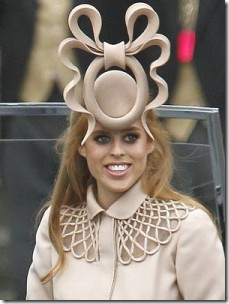 i didn't have a crazy hat, so i went with a fedora. improvisation, folks.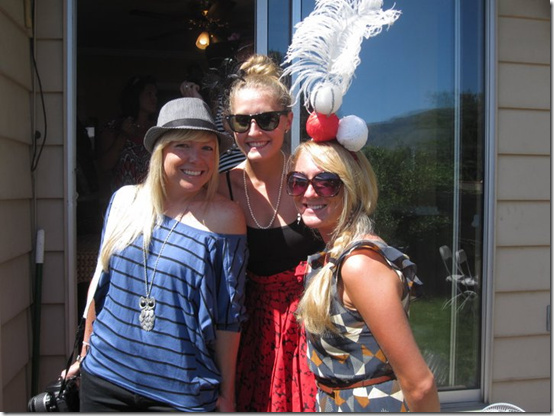 the shower was disgustingly cute. jessica's family did a brilliant job on the decorations, the food, the tea, EVERYTHING.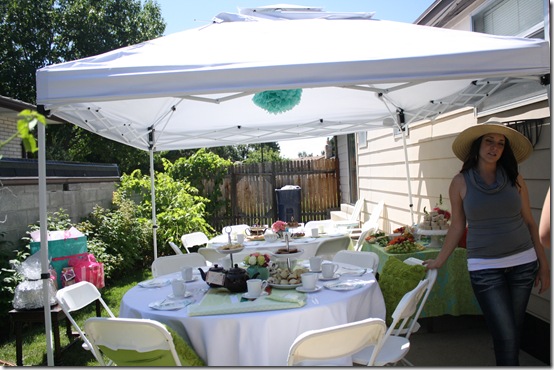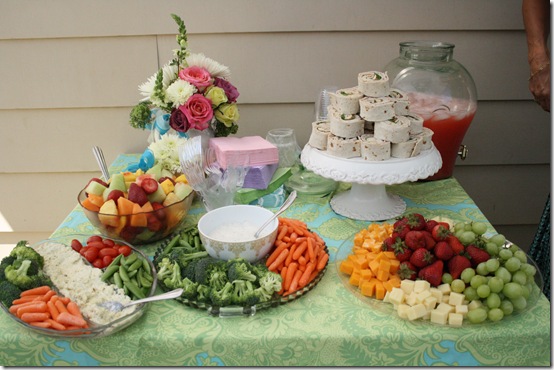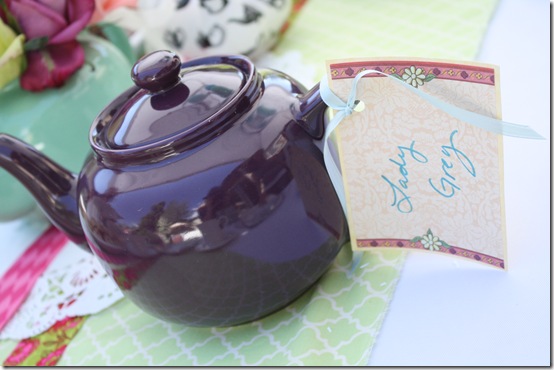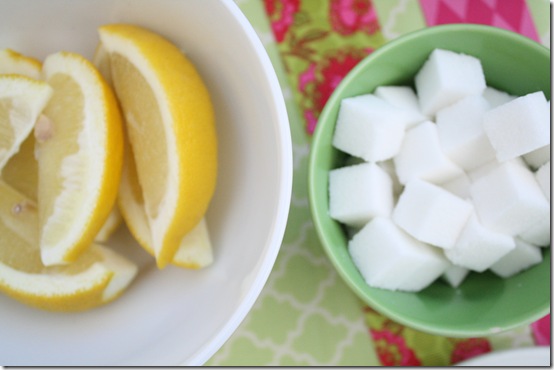 this was my favorite tea pot.. a tea pot with tea pots on it! and a tea pot top!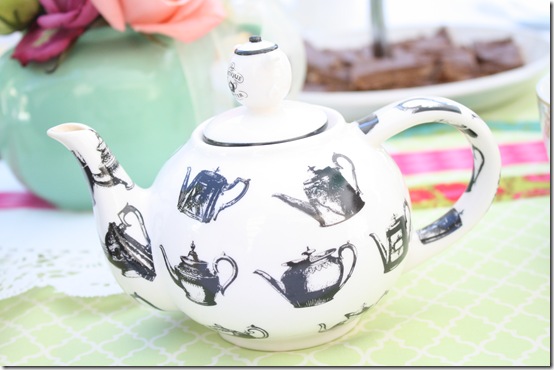 things started off with chit chat, tea and eating all the delicious food.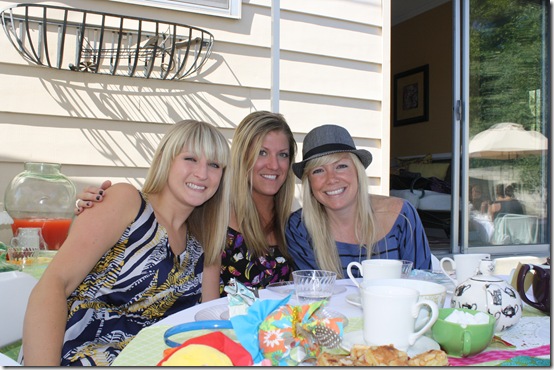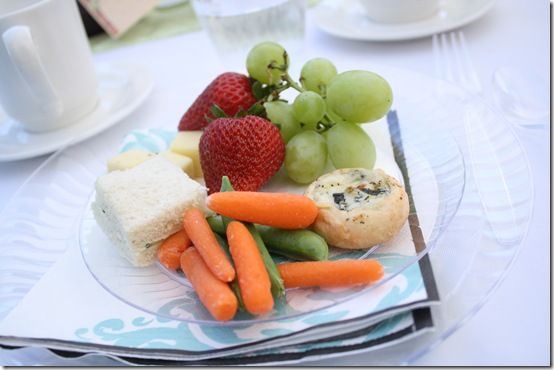 there were some seriously awesome hats at the party!
there was a contest, and this was the winner! i voted for it, so i am glad it won.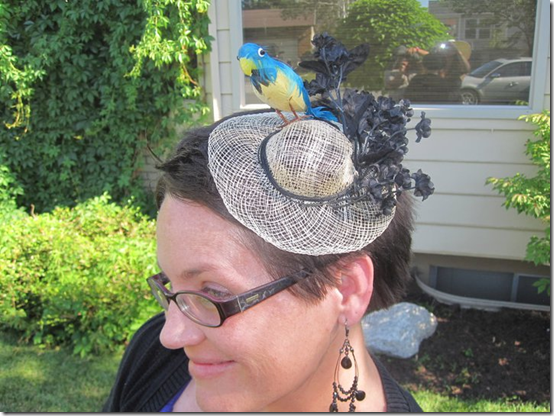 it was 100 degrees out, so we took it inside for the obligatory shower games, which definitely included making wedding gowns out of toilet paper followed by a runway show.
amber won.. i am confident it was because her gown was buttless. hussy.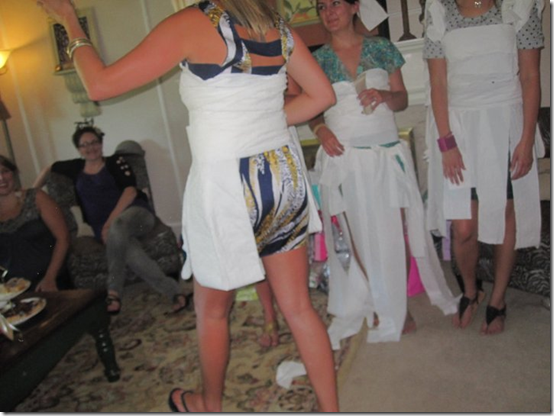 after the runway show, jessica opened her gifts and we all wrote her a notecard with words of advice. now that i have been married for a year, i am definitely the expert on marriage, right?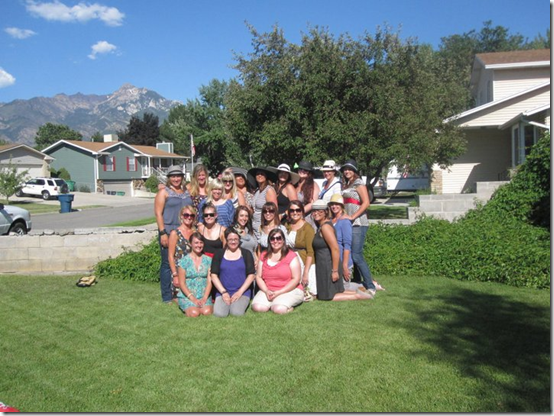 it was such a fun time! thanks to jessica and everyone involved for making it happen. i can't wait for the wedding.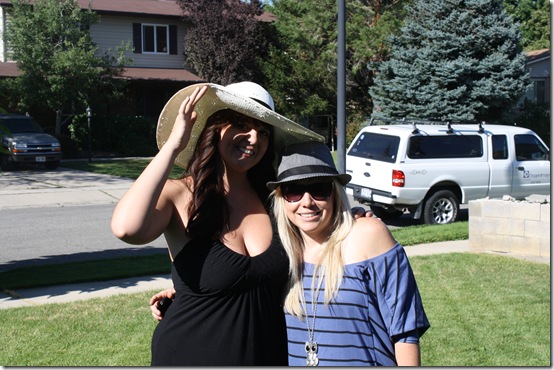 Qs~
1. what is your favorite type of hat to wear? me=beanies. all day, every day. okay, maybe not in 100 degree heat.. but i love winter partially because it is beanie-wearin' weather!
2. favorite kind of tea? i love english breakfast tea the most!
xo. janetha g.