i know i told you that my mom was going to guest post all the time about all her amazing trips she takes. (you may remember her post about costa rica.)well, turns out, she is too busy traveling and has no time to type the posts!
just kidding. in reality, she is a hard working real estate agent (need a house? she's your gal) and between work, play, eating, sleeping and working out.. it leaves little time to blog.
however, she took the time to type up a post about her most recent trip to share with you all! since i am on a road trip right now, i thought this was very appropriate.
enjoy!
*************************************************
On The Road Again……Traveling the Back Roads on a Harley!
It's true.  After a 10 year hiatus, we have another Harley in the family – a beautiful black sleek beauty that goes very, very fast.
Papa Randall has always wanted to ride the "back" roads of different states, travel slowly and stop a lot along the way to enjoy the scenery and shops…. well, and to rest our butts, too!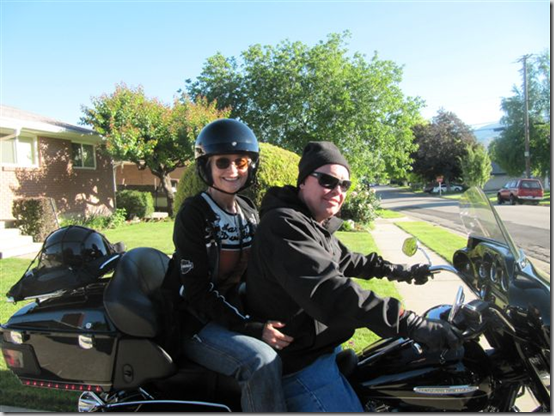 It was a beautiful crisp morning when we left Bountiful and, true to his word, we stopped in about 50 miles and had breakfast in Kamas at The Yolk restaurant – it is a cute place with huge amounts of food!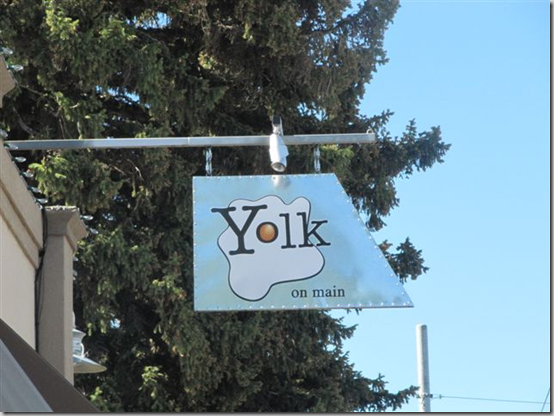 I decided to go with the oatmeal and scrambled eggs (hmmm, sound familiar?!) I wasn't disappointed.
We were with another couple on this trip.  Our desire, as we ride with our friends, is to basically see wonderful sites and eat tasty food – hence our slogan"Ride to Eat!"
We had lunch the first day in Price at an old hotel/drugstore turned diner on Main Street called Farlaino's.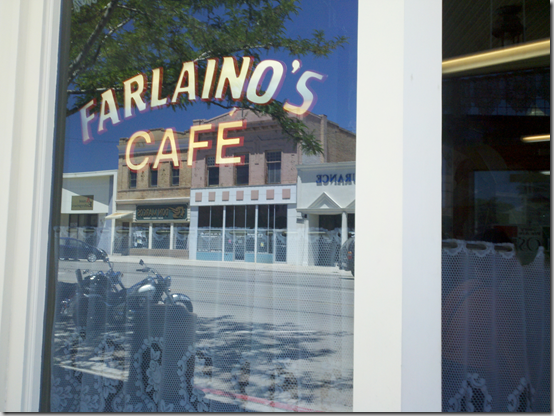 Again way more food than we could even imagine!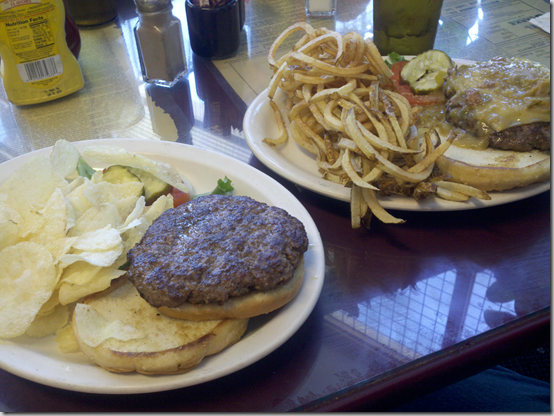 The hamburgers were larger than our plates. I was beginning to see a pattern with these places so I started eyeing everyone else's food before I ordered which proved to be a wise idea!
The weather was perfect, the scenery beautiful and I took hundreds of photos from the passenger seat. Here are a few of the shots of the first day:
Yes that is SNOW and a lot of it on June 22 – it was unbelievable and so beautiful!
We stayed in Moab the first night – it was 96 degrees when we rolled in to our hotel at 6:00pm.
We headed to La Hacienda for some great Mexican food, wandered main street shopping and ended the night with a tasty milk shake which again was WAY too huge.
Randy loves to keep things neat and tidy so early the next morning I spied him cleaning off both bikes…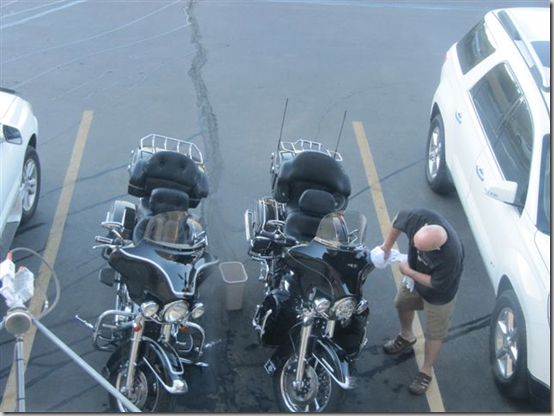 When our friend Larry came outside, he declared that the Harley Fairy must have visited in the night!!  Crazy guys who love clean bikes!
It was back on the road on the clean bikes.  We were off to Colorado.
There were great sights along the way.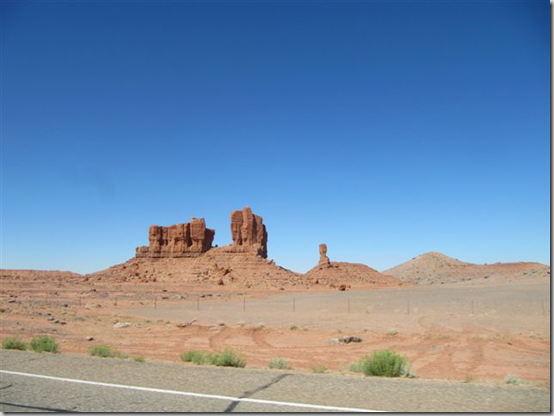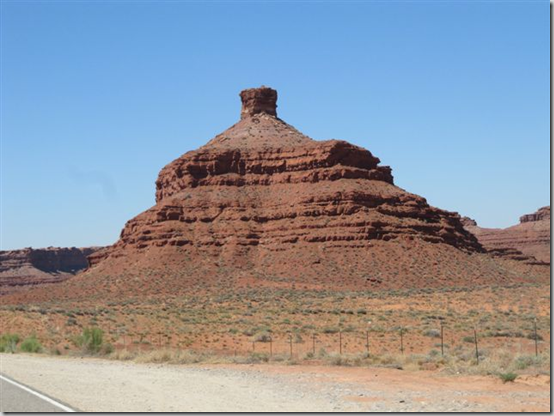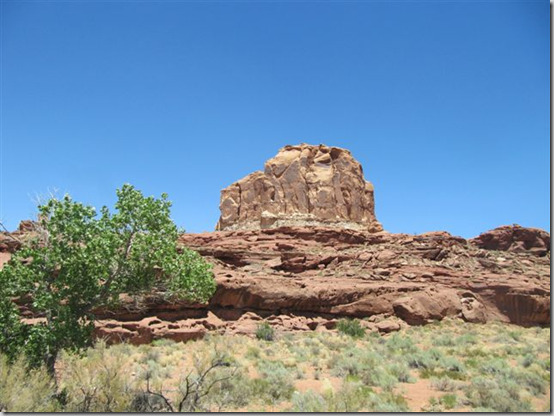 Colorado was my favorite! huge pine trees growing out of the mountains, cute shops, great food, bright blue skies and it was oh so warm!!
Cortez, Colorado is where we stayed the second night and ate at a local steak house called Shiloh's.  Not being a big steak eater, I had the salmon and was pleasantly surprised at how good it was.
After Cortez, we went to Four Corners.
We headed to Four Corners was fun to see it's where Arizona, Utah, Colorado and New Mexico all touch, they have craft booths set up and a spot in the middle where everyone gets their photo taken… even us!
We stayed in Torrey, Utah on the third night. It is a tiny town no stop signs or stop lights but it boasts 12 restaurants – go figure! So, with a recommendation from a local shop keeper, we went to Café Diablo.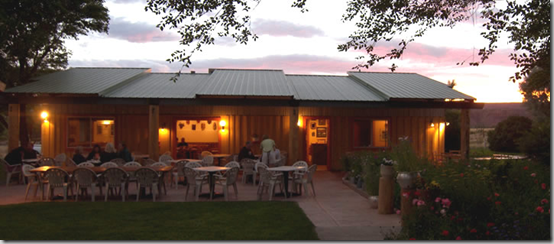 Well, I don't usually take photos of my food unless I just have to make sure and share it with Janetha… and I was snapping photos all night!  This place was so incredible and the food was as good as it looked, truly a work of art! All of their pastries and desserts are made on sight in a cute bakery. I had two appetizers: empanadas stuffed with cheeses and a grilled chicken lettuce wrap – almost too cute to eat.
Our friend Holly ordered a salmon cake—look how beautiful!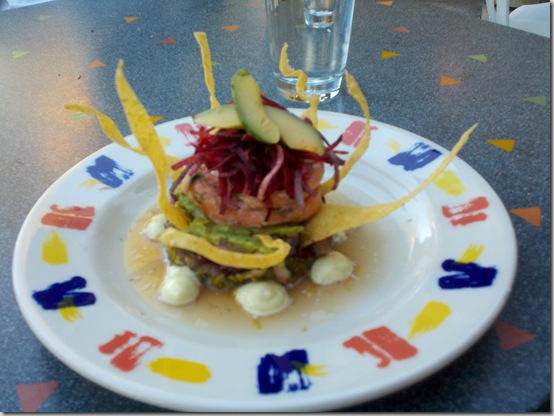 For dessert, our friends ordered a raspberry cheesecake. Delicious.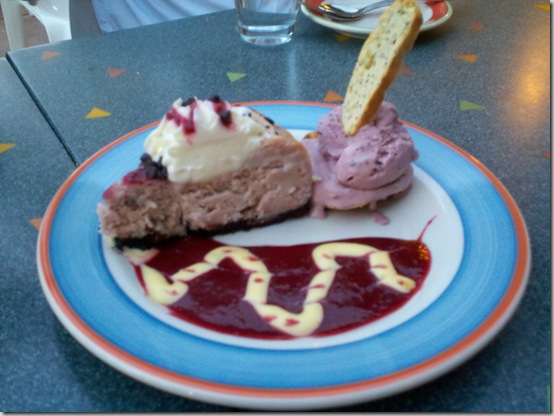 Randy (Janetha's dad) ordered a dense chocolate mousse for dessert and of course I was only going to have one bite….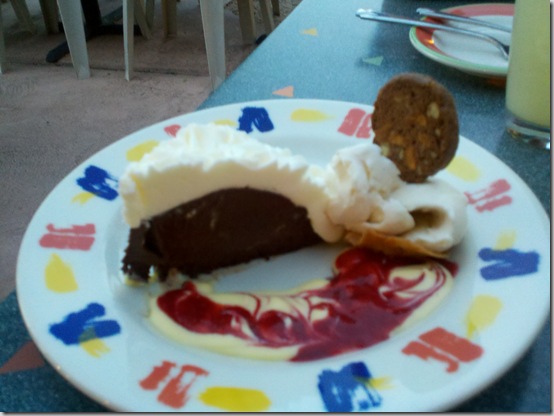 He kindly gave me half of it! It would be worth the 200 mile drive from Salt Lake just to have that dessert again.
We stopped by an art gallery in Torrey and I ran into this cute fellow. He's no Penny or Randy, but we snapped a photo anyway!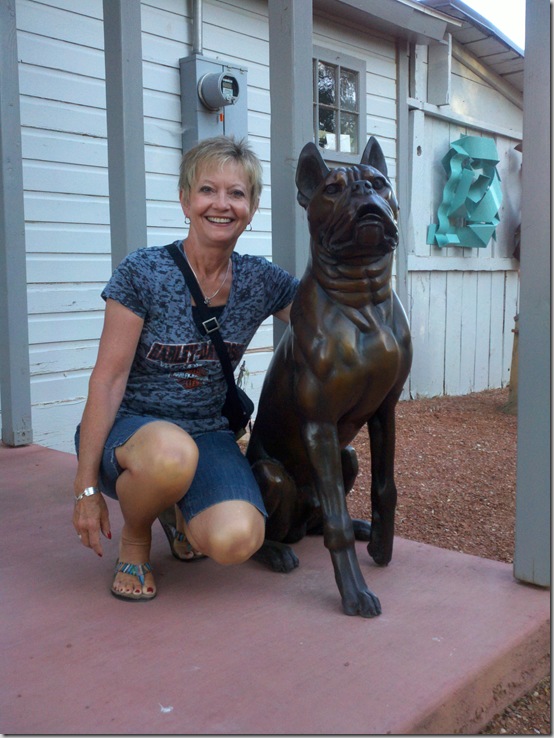 It was straight back to home base after Torrey—it was a nice ride back to Bountiful.
We managed to travel 1225 miles in just 4 days, saw some incredible country ate delicious food but more importantly we created some wonderful memories!!
Thanks Neef for letting me share a part of my life with your wonderful blogging community – love you guys xoxo!
Qs~
1. Do you like motorcycles? Does traveling over 1,000 miles via motorcycle sound like hell or sound like fun to you?
2. What was the destination of your last vacation? How did you get there?
xo. Momma B.