Hello mealers and movers! I'm Eden.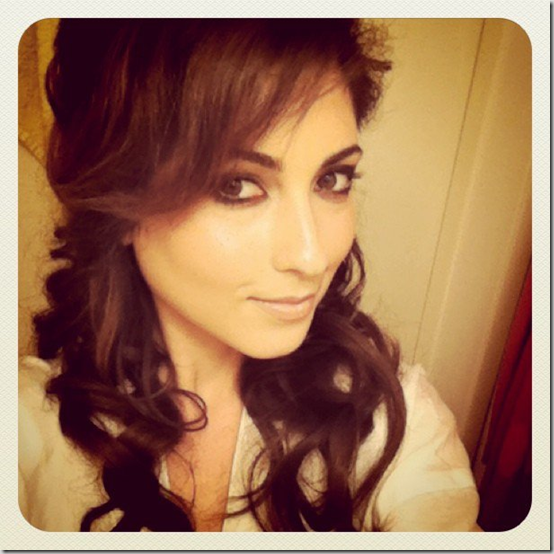 You may remember me from my guest post earlier this year and from Janetha's enchanted trip to Palm Springs (yes, it was "enchanted". Lots of unicorns were spotted).
When Janetha gave me the chance to write another guest post, I was elated but also a little perplexed. Janetha has A LOT of readers, so the pressure is on to present myself the best way possible. What better way to it than to simply tell you why you should be reading my blog!
So allow me to play the role of promotional whore and tell you why you should be reading my blog.
(WARNING: sarcasm is my first name, cynicism is my middle name, and Eden is my stage name).
Janetha Thinks I Should Get A Book Deal
I don't exactly know what Janetha wants in this book, but she also requested I just make here a CD of me talking. She told me I should do stand-up which I honestly could never fathom since standing up is just too much energy exertion. If she's lucky, I'll be a sit-down comedian (and with a lame joke like that, I'll just be a sit down hobo).
I Write Things On My Blog That You Wouldn't Want Your Children to Read
I swear to gosh I don't do this for attention. But in my posts, cursing is standard, I often insert a random remark about genitalia, and I sometimes like to infuse some random stuff about ponies (actually, your children might like that!).
I Have Very Delicious Recipes
The majority of the traffic I get is simply from people wanting food porn. Who can blame them? But that being said, my recipes make me an unpopular food blogger because I will never make a "green monster" (as far as I'm concerned, green monsters are boogers), oatmeal, "amazeballs", etc. I'm, however, a big fan of butter. I've realized that not being vegan/vegetarian/gluten-free/dairy-free/carb-free/taste-free
automatically makes me very unpopular in the blog world. But who needs popularity when I can eat butter?
I Write Things That Are Not Written About
Work out tips? Nope.
"What I ate Wednesday"?. Uh-ugh.
Giveaways? Rarely (you can read more about why here).
So you're probably wondering if there is any content in my blog at all! There is! It's all the stuff that people are for sure thinking but rarely express. Sure, I get hate mail and I'm not surprised if I will be assassinated by the health blog mafia (I think they will pelt me with nut butter jars). But I don't like BSing and I find it makes me feel SO much better just to write it out! It's like peeing after holding it in for soooooo long! Ahhhhh…..feel so good!
My Posts Are Good, But The Comments I Get Are Gooder!
I'm sure by now you think I'm an egotistical bitch.
"Oh read my blog! It's the best blog! Blah, blah, blah!".
To be honest, I blog because for some magical reason, my posts generate entertaining and pee-in-your-pants worthy comments. I even post some of the funny comments as a blog post! How cool am I???? I let READERS be the BLOG! It's like my blog becomes YOUR blog! So by reading and commenting on my blog, you are essentially giving me new material! My readers are "amazeballs". (Nah, totally kidding. The word "amazeballs" should die a slow, painful death. Trust me, Janetha agrees).
So there you have it! Trust me, I'm that cool that I have TONS of other reasons why you should be reading my blog. But I didn't want to seem cocky and list them all.
**********************************************************************
Qs~
1. Why do you read the blogs you read?
2. What is your one (keep it to one!) blog pet peeve? let 'er rip.