hola! how was your monday?
mine was jam packed. early morning meeting (i totally just typed "meating"—wtf?), breakfast at the original pancake house (egg whites + oatmeal, of course), worked a little overtime, had a TOUGH bikram class (not sure why it was so hard today) and now i am settling in to enjoy a nice dinner that marshall made.
this is the second night in a row marshall has made 100% of dinner for me! usually i make all of it or we both do a little.. but he has been stepping up and cooking some amazing stuff.  i think that grilling culinary class we took changed him.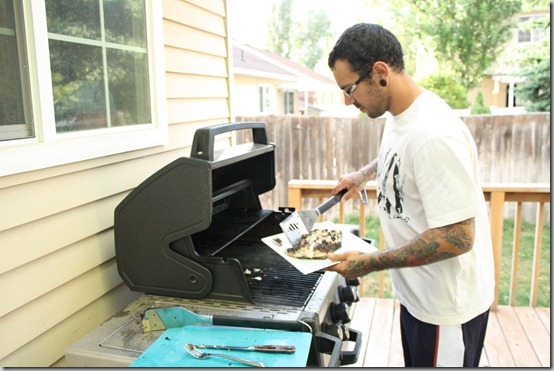 tonight's dinner is garlic peppercorn rubbed grilled trumpeter, potatoes roasted in fresh basil + balsamic vinegar & steamed asparagus.
yum, yum, yum.
he's a good cook. and a good husband. i think i will keep him.
************************************************************************
road food!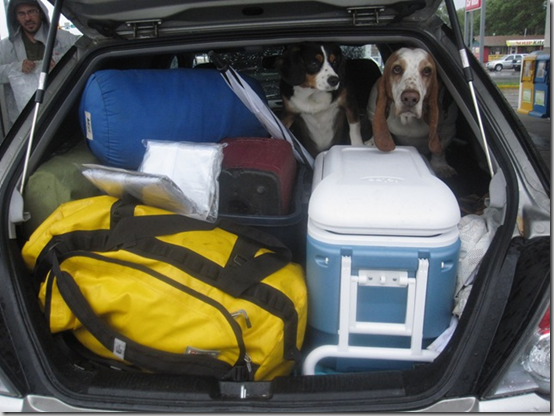 we have a road trip coming up (with the pups!), so i have been making lists like a mad woman. if there is one thing i can do, it is make lists. i actually could make a list of the various lists i need to make for this trip!
things to do before we leave
things to pack for the dogs
things to pack for myself
things to pack for the road
thing to pack for while we are there
FOOD!
see? toldja. my latest list has been specifically the food we will take for the drive.  we have a 9-10 hour drive each way.. we are bound to need a snack (or ten).  one of the best parts about road trips is the constant snacking to pass the time.. right?
here is a list of my favorite snacks for the road—all of which we will be taking on our trip.  most of this stuff is handy and not hard to eat if you are the driver.  also, all the prepwork will be done before leaving home, so we don't have to mess with it on the road.
also.. you will notice this is all fairly healthy. road trips don't have to mean unhealthy eating!
yogurt covered pretzels.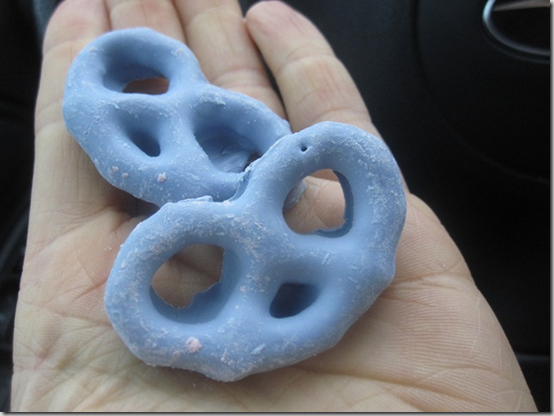 peanut butter filled pretzels.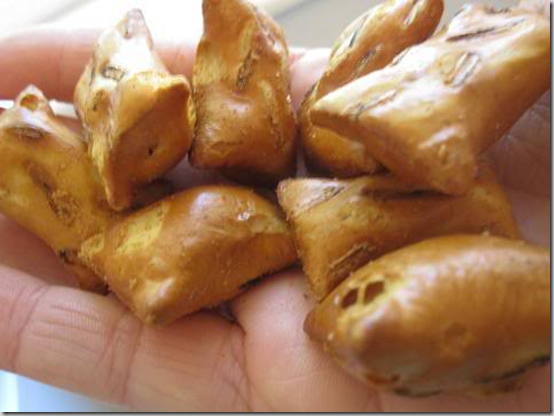 aaaand probably regular pretzels, too, because one can never have enough pretzel varieties.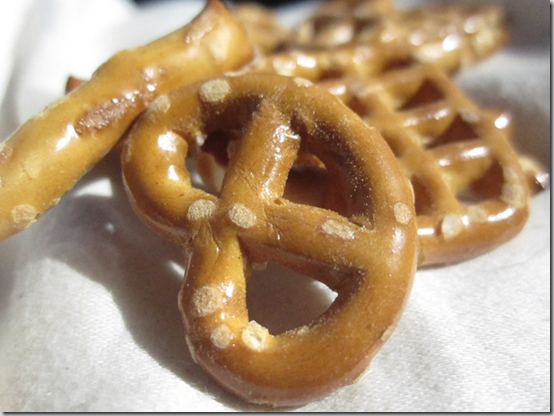 wasabi peas.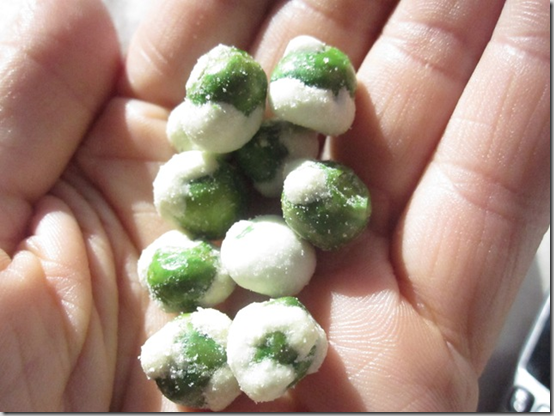 apples + nut butter.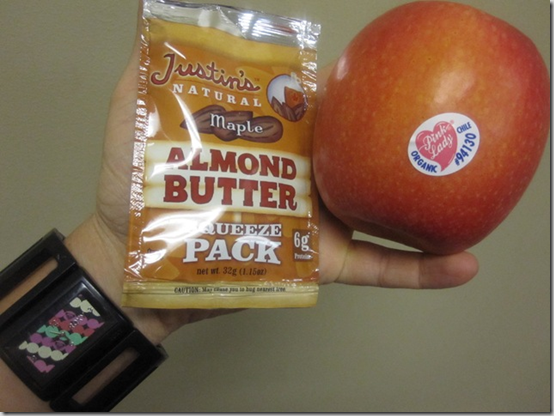 bars galore!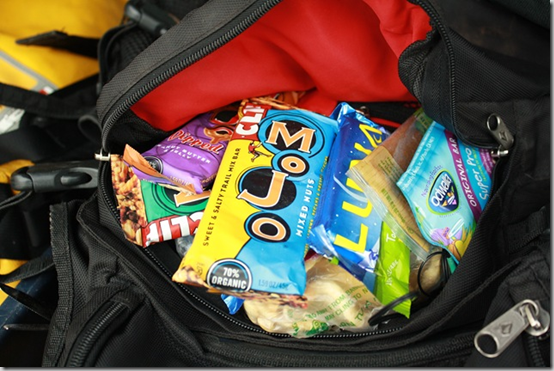 dried apple rings.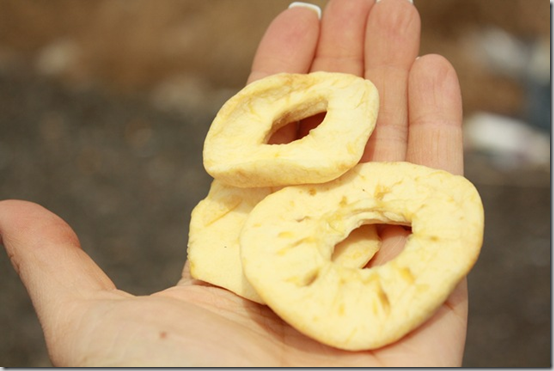 string cheese.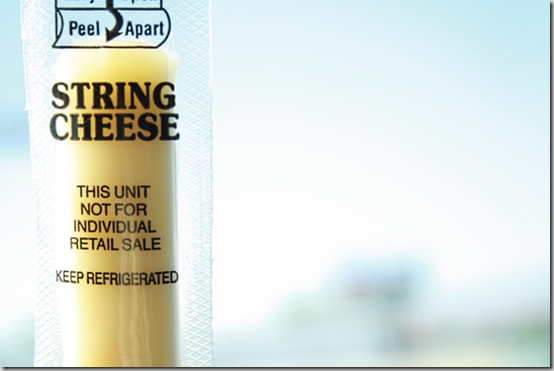 raw veggies.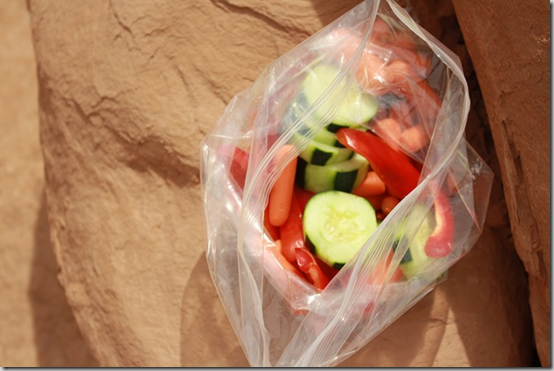 i will probably make a batch of basil hummus to go with the veggies because i have a bunch of basil in the fridge and i don't want it to go bad. we will have a little cooler with us, so the hummus will hang out in there.
oh, and let's not forget road drinks! don't worry, no booze.
kombucha for me.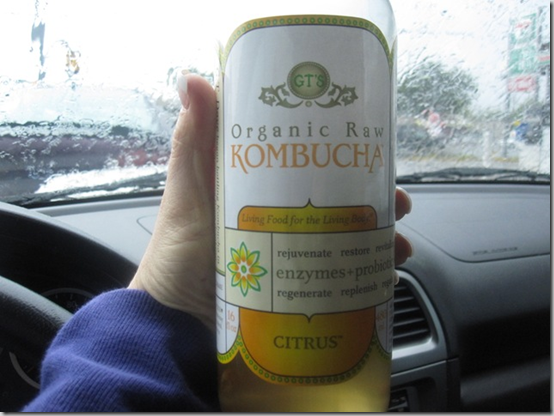 izze for marshall.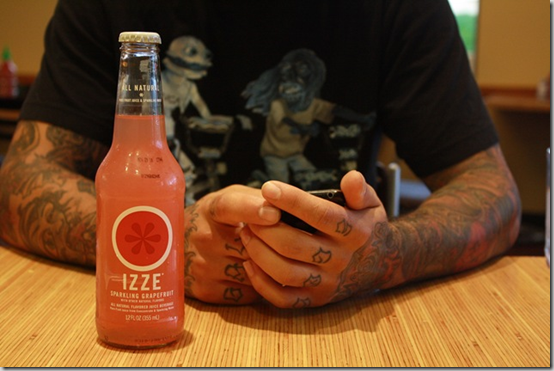 the pups will have water. well, unless they sneak a twelve pack of heineken when we aren't looking…
marshall and i both hate fast food and avoid it at all costs.  so, since we will be driving during both breakfast and lunch, i am going to make a few substantial items to bring along.
for breakfast..
protein shakes to go.
we are leaving real early, so protein shakes are a great portable breakfast. this way we can hit the road super early and still be properly fueled for the long drive ahead.
my favorite combo right now is 1 cup almond milk, 1/4 cup POM juice, 1 scoop vanilla protein powder, 1 whole peach and 15 ice cubes. sometimes i add spinach.. but not always.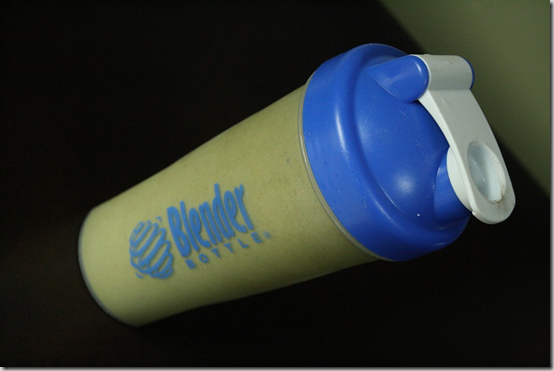 my favorite bottle to hold protein shakes is a blender bottle—it is the only one that holds a WHOLE shake without any leftover.
and in case that doesn't hold us over for some reason, we will be sure to have some chobani + muesli.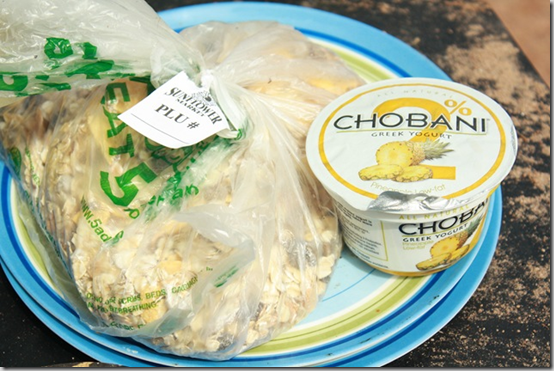 and for lunch..
turkey sandwiches.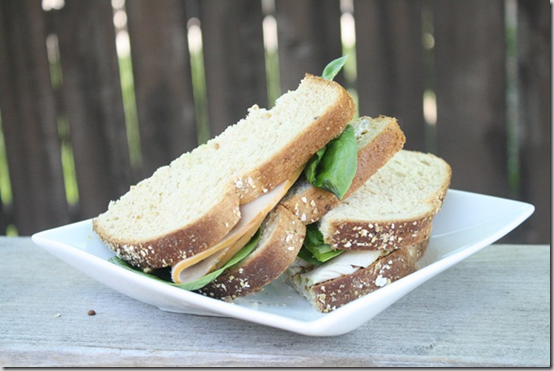 i have a turkey or tuna sandwich almost every day for lunch anyway (had one today, in fact), so this lunch is nothing new.. and it happens to be super portable. 
pb & j.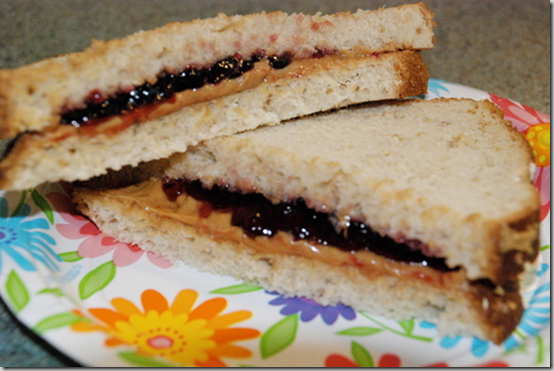 because what if we aren't in the mood for turkey?!
so, that's the plan! i still have a couple days to prepare.. but i also have a few more lists to make. i better go!
Qs~
1. quick! think of the last list you made. what was it for?
2. favorite road trip snacks?
xo. janetha g.