heyo! happy independence day to all my american blogging friends!

i just got home from the gym.  my workout was fanflippingtastic so i wanted to share it.. mainly so the next time i am looking for a good lower body and ab routine, i can reference this post. call me selfish…
warmup.
100 jumping jacks
100 high knees
100 butt kicks
100 switch kicks
50 sumo squats holding 15# dumbbell
circuit one: three times through.
circuit two: three times through.
circuit three: three times through.
machine work:
streeeeeetch for ten minutes!
the end.
this workout took me an hour all together. it was so fun! the combination of both free weight and bodyweight circuits plus the machine work really kept it interesting. the plyometrics kept my heart rate up.  i can't wait to do it again.

it's really important for me to fuel my body with a good combo of protein and carbs after strength training. my favorite way to do so is with a shake because it gets to those fatigued muscles right away.
i recently received a batch of protein powder from true protein. i was really excited about getting this protein because i actually decided what exactly went into the batch.  i had heard great things about the protein powder from some of my blogging friends, so i hopped right on the make-your-own-protein-powder wagon.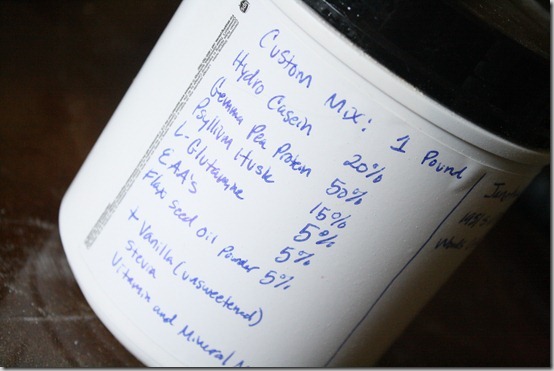 i did a mixture of long-lasting casein protein, my new favorite pea protein, psyllium husk for added fiber, l-glutamine because i love it, some healthy fats, unsweetened vanilla, a bit of stevia and true protein's vitamin and mineral mix.
sounds like a great combo, right? and check out the stats: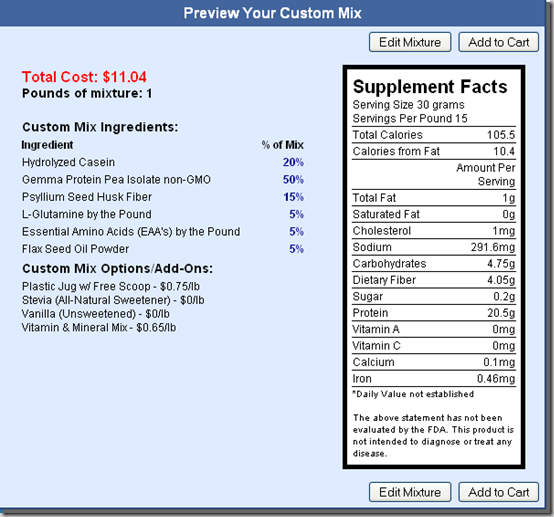 amazing! i was SO excited to try my powder! i blended it with my usual mix: ice, almond milk, a banana and some blueberries.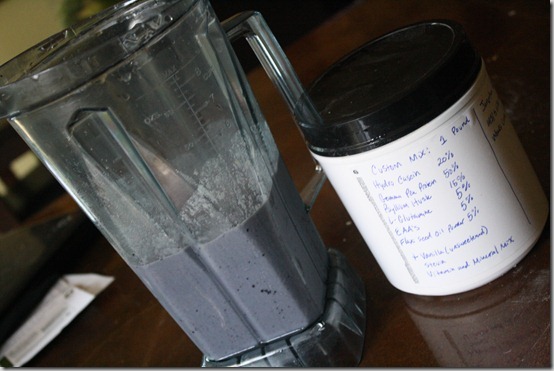 all it took was one taste of this shake before i dumped the whole thing down the sink.
yeah. it was that bad. it straight up tasted like HAIRSPRAY. i have no idea why it was so disgusting. clearly the mix that i created wasn't a winner.. but i don't think any mix should be allowed to taste like hairspray. oh my gosh, i can't stop thinking about how horrible it was!
i threw the whole container of powder in the trash. i am sad that i had a bad experience with true protein, i thought it had a lot of potential! maybe i will ask around and see the blends other people enjoy.. but i think i will be sticking to purchasing protein powders that are formulated by the experts.. not by me.
blech.
to get that nasty taste out of my mouth, i blended up a peachy perfect protein shake using some syntha-6 vanilla protein powder (the one we use for protein oatmeal).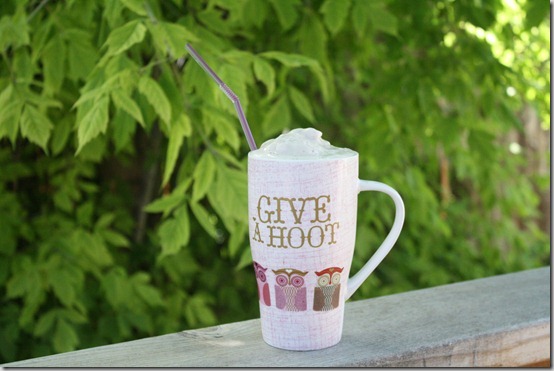 this had a cup of almond milk, two small peaches, a scoop of the vanilla protein powder and some ice. SO MUCH BETTER!
yum.
well, it's a holiday! i am going to go shower and then frolic with my friends for the fourth.
hope you are all having a great day!
Qs~
1. what was the last new food/drink you tried and HATED?
2. what is your favorite lower body move?
xo. janetha g.
*FTC disclosure: I received the sample of True Protein free of charge and was not monetarily compensated for my review.