a few things:
#1. it's july!
did june even happen? i am not quite sure. it must have, since i had a birthday and turned 28 on june 1st.. but the rest of the month? i swear it didn't happen.
#2. my day job is overwhelming.
sometimes i wish i could blog full time and not worry about my day job.. but blogging doesn't pay the bills. shucks. things have been crazy at work lately! it has made me just want to go home and stare at the wall (or the TV.. or anything that requires zero thinking).  if you noticed that i haven't been reading your blog these past few weeks, it's because i am exhausted. it's not because i don't like you. it's not you. it's me. promise.
good thing it's a 3 day weekend! and then my vacation is right around the corner. which brings me to…
#3. my road trip is in less than two weeks.
hell yes. i am still looking for things that are MUST DO THIS for lake tahoe.. so if you have anything that i should add to my list, by all means.. tell me!
#4. i need to set some goals.
i am such a goal oriented person.. and i haven't really set any goals since finishing insanity. call me crazy, but i love working toward a goal! aside from my 2011 resolution to be able to touch my toes.. i have no other goals at the moment. this is such a pointless thought. then again, this is a pretty pointless post. take it for what it's worth. (which is not much, if anything.)
#5. i have a date tonight!
remember that birthday i mentioned in #1? well, as a gift, marshall bought me a cooking class! not just any cooking class.. a couples cooking class. yep, he is going with me. and it's tonight. i am beyond excited! cooking and marshall are two of my favorite things ever.
okay.. so maybe that was more than a few things. i guess i should have said "five things".. whatever.
i didn't take photos of my meals today and i haven't worked out yet. i am kind of scared to work out, actually! my whole lower body is sore from my workout on wednesday and i am waddling around like a hurt duck. i think i will take it easy at the gym today.
so, since i have nothing current to show you, i will show you something that happened almost a YEAR ago.
FLASHBACK FRIDAY!
remember how i got married last year? and i have taken a real long time to show you photos from the wedding? yeah. i am a professional procrastinator. too bad that's not my day job. i'd be rich!
anyway, in case you missed them, here are my other wedding recaps:
and this is going to be the grand finale.. because i am sick of trying to remember to finish the recaps.
the ceremony.
we had our ceremony at 7 PM—after we did all of our wedding photos. it was easier this way. plus, we got married at a greenhouse that is a retail store, and they closed at 6.. meaning we couldn't even do the ceremony until 7.
we signed the marriage license pre-ceremony.. see ya later, maiden name.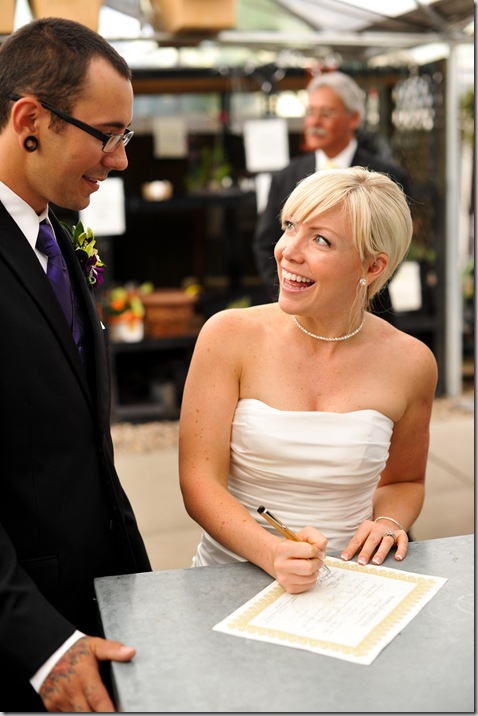 and then it was time to walk down the aisle!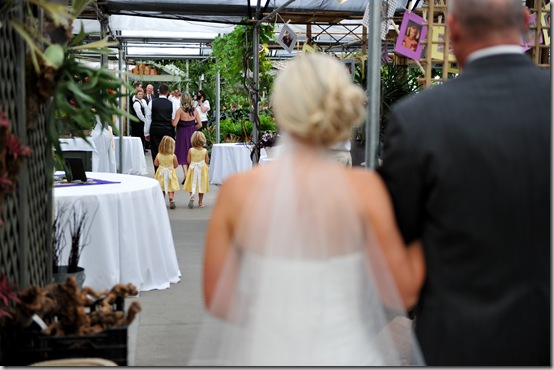 my two youngest nieces were the best flower girls ever.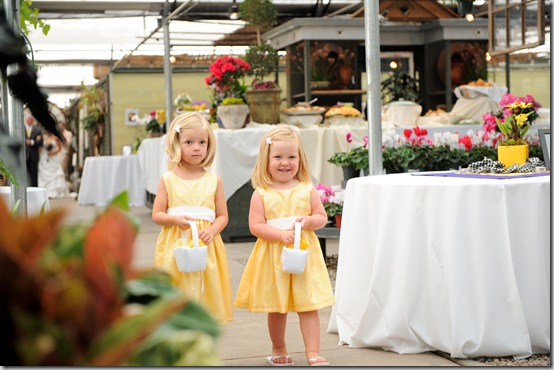 and then it was my turn!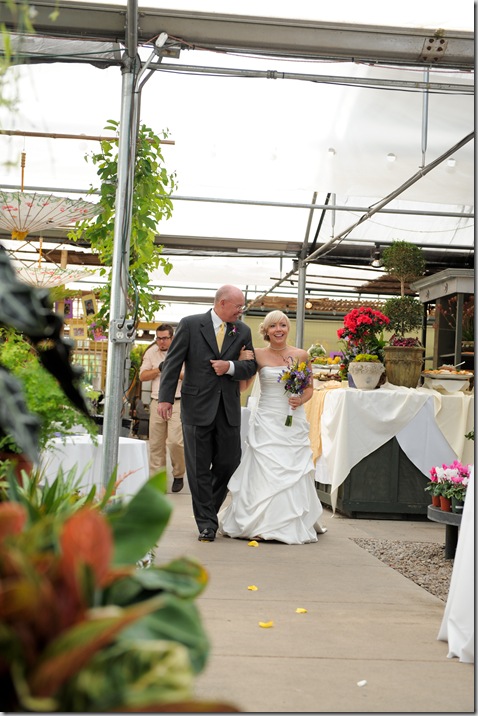 the ceremony was great. there were laughs and happy tears. it was absolutely perfect.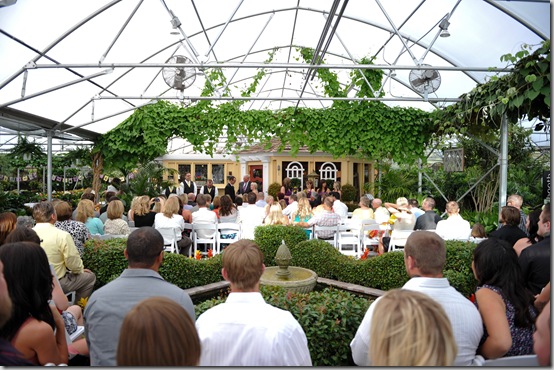 post-ceremony.. newlyweds!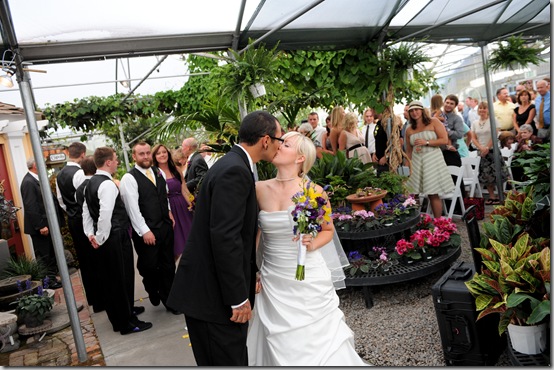 the reception.
the reception was immediately after the ceremony. it all happened so fast—i seriously barely remember it! definitely a whirlwind.
here are a few of the highlights.
toasts made by the best man and maid of honor.  we didn't have booze at the wedding, we had izze!
words said by our parents..
cake! I LOVED MY CAKE SO DANG MUCH! houndstooth perfection. and on the inside? almond cake with pomegranate filling. it was tasty.
we had a photo booth.. this was one thing i KNEW i wanted from the start. inside the booth~
the bottom of the photo strip had our names and the date. there was a scrapbook table outside the booth so guests could make a scrapbook page for me and marshall using their photo strip. they also got a copy of the strip to take home with them—this was our wedding favor.
i DON'T dance.. but we did have a few obligatory dances. father/daughter, mother/son and.. of course.. bride and groom.
DIP!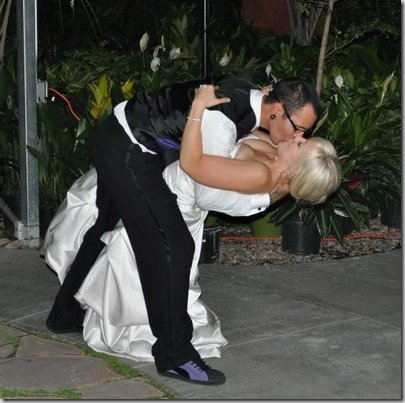 there was the bouquet toss..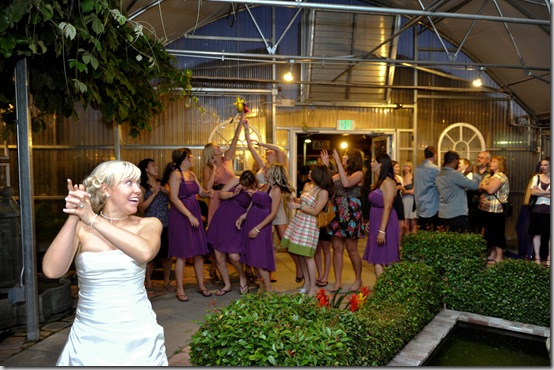 of COURSE my tallest friend caught it! yay, michelle!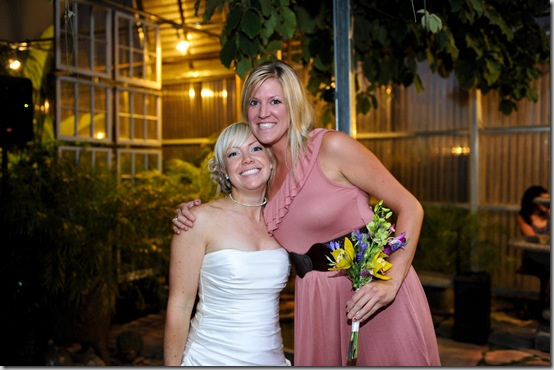 and the garter toss..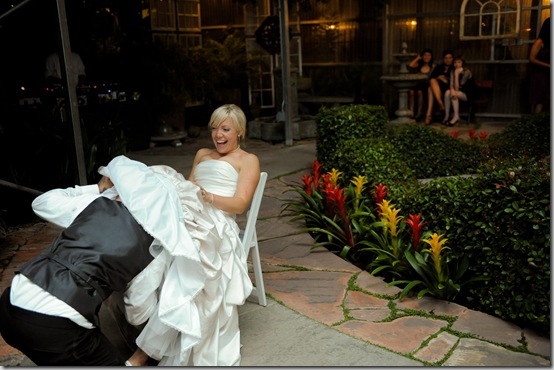 makes a nice headband, eh?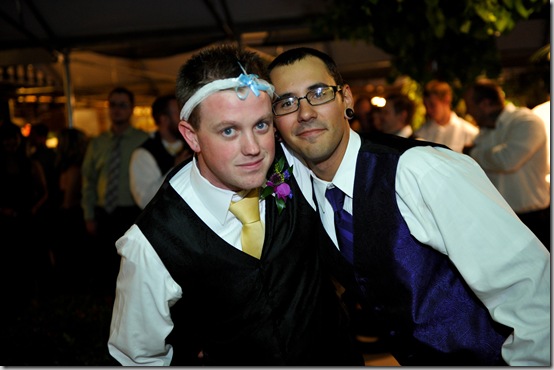 neither of the catchers are married yet.. by the way.
there was food.. but i wouldn't know. we didn't really eat…. except for ice cream and peaches at the very end of the night!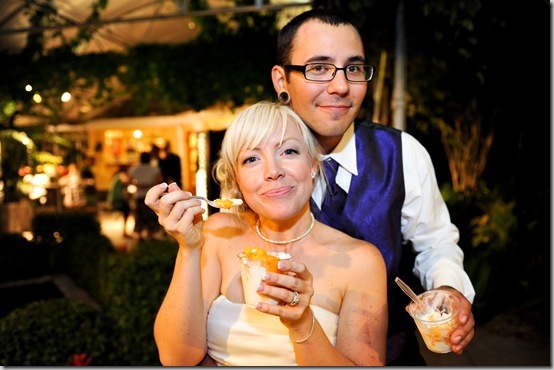 a few more of my favorite shots..
the reception was full of a whole lot of talking and hugging and hanging out. i am not quite sure what happened exactly.. but i know it was awesome.. right until the very last minute when we left in my ridiculously decorated car.
rad.
okay—so that was a half assed final recap of my wedding, but you get the idea! and now that i am finally done with the recaps, a year later, i feel better.
well.. let the three day weekend begin! i am sure i will be back sometime or another. hope you all have a safe and happy holiday (if you are here in the US of A).
xo. janetha g.