happy father's day to any dads reading this.. which is probably a total of none (unless tyler is.. then a total of one.)
i had a really productive day today.  i went to costco, sunflower market at target.. hopefully i won't have to go to the grocery store again until next sunday.
here's this week's meal plan:
monday: birthday BBQ for jessica! chicken kebabs.
tuesday: lasagna.
wednesday: tin foil dinners on the grill.
thursday: mac & cheese with either chicken fingers or fish sticks.
friday: tacos.
satuday: who the hell knows.
breakfasts will be protein shakes since i can't seem to shake the habit. lunches this week will include lots of cottage cheese, whole wheat mini pitas, spaghetti squash, deli turkey, raw veggies and hummus.  oh, and probably some leftovers.
we had dinner at my parents' house tonight so we could celebrate father's day.  my dad requested brats on the grill, my mom's amazing potato salad and corn. i requested a green salad. not sure who requested the strawberry shortcake, but it was there, too, and i was happy about it.
there were 5 different kinds of brats!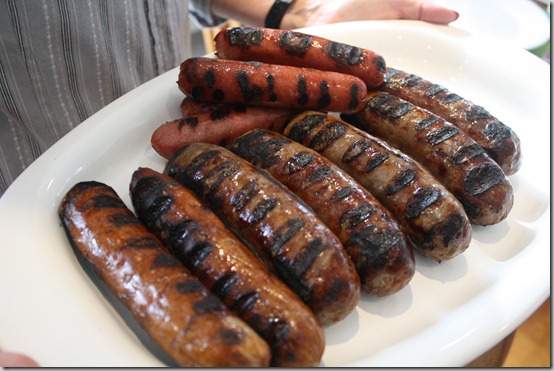 i picked up these applegate brats for me and marshall.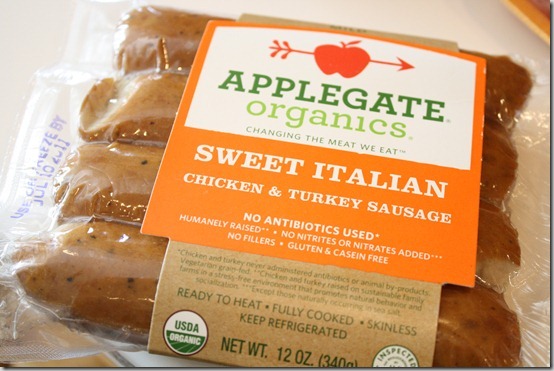 we also had two kinds (white and wheat) buns, various condiments and 5 different mustards.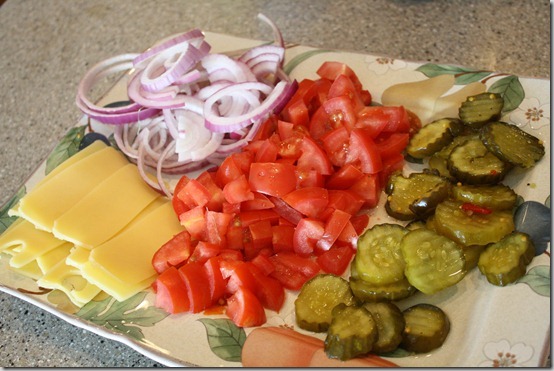 my mom's potato salad cannot be beat. it's definitely an indulgence.. but let's count the pickles and onions as vegetables.. and when she throws the eggs into the mix for protein, that practically makes it health food, right? right.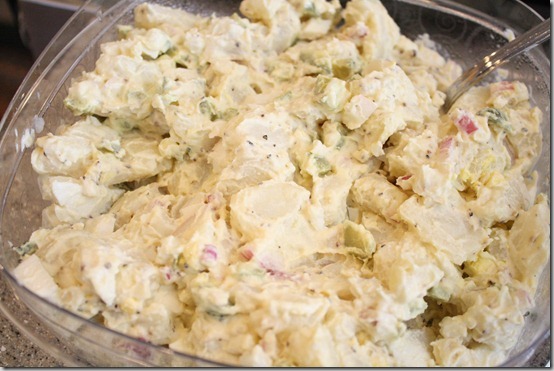 my plate: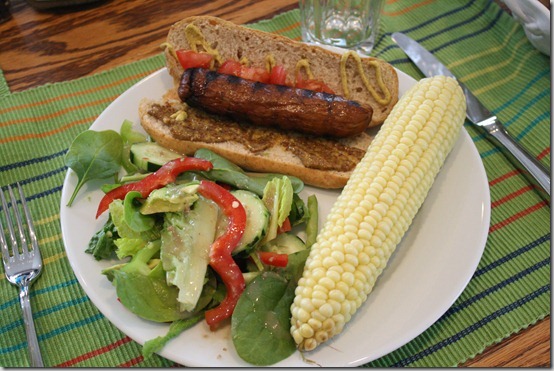 add another ear of corn to that. i could have easily eaten four ears, but i stopped at two. I LOVE CORN.
after dinner, there was some fathers day gift exchanges.
marshall got a hummingbird feeder! and yes, he is a dad. to the pups, obviously. no, i am not pregnant.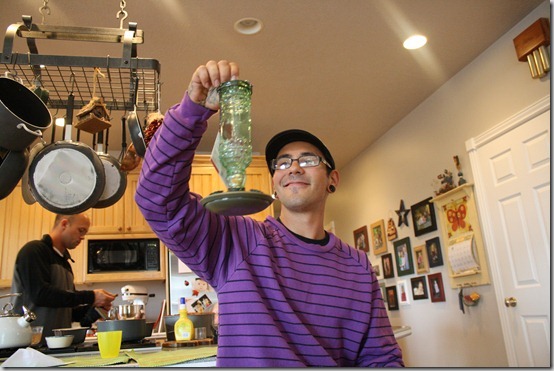 my dad is kinda hard to buy for, but he always loves books and anything harley davidson related.  marshall and i got him a harley hoodie.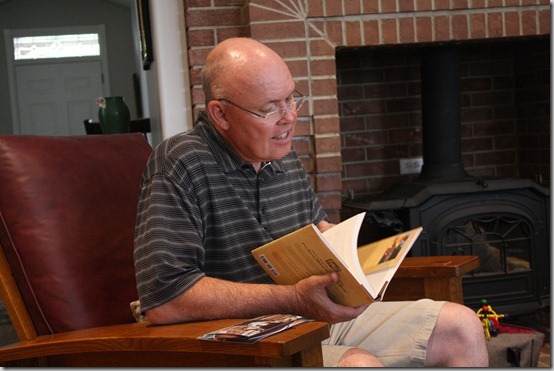 time for dessert! pretty sure momma b could be a strawberry shortcake model!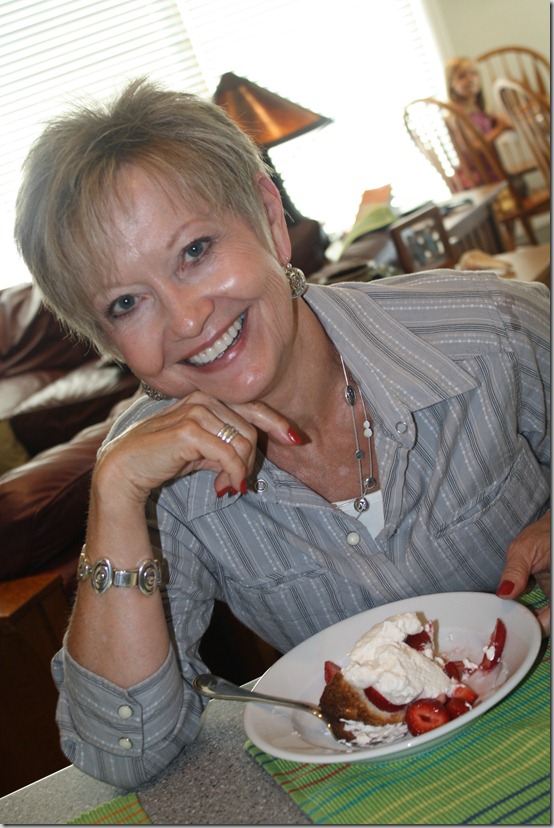 i thought i was too full to have dessert.. but i managed to swipe more than a few bites.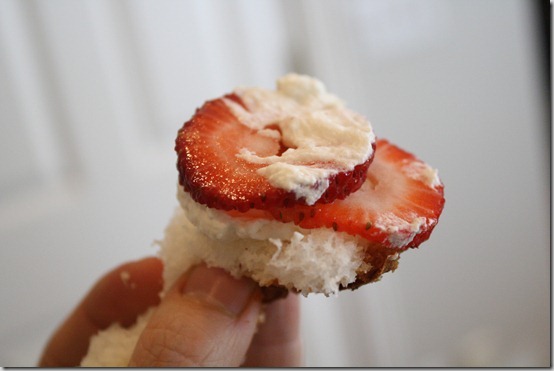 we have always eaten strawberry shortcake with angel food cake, sliced strawberries and fresh, homemade whipped cream with lots of vanilla extract.  i have actually never tried it with biscuits, but i know that is a really popular version.
i just want to end with a shout out to my dad, wishing him a happy father's day, even though he doesn't read my blog.
truth be told, my dad and i were not very close when i was growing up. we are actually way better friends now than when i was younger.  even though we weren't as close as many daddy daughter duos, a day never went by that i didn't love my dad to the moon.  he has always been there for me, through the good times and especially through the bad. he never stopped believing in me. even when i was at the very lowest point in my life, he somehow had faith i would turn my life around and come out on top. and, what do you know, i did. thanks dad.. for always being there, for teaching me that honesty is the best policy, for always telling me it would be alright and for always reminding me to be happy every day.
i love you lots.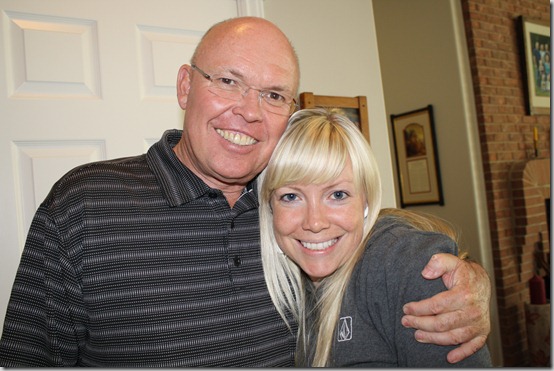 Qs~
1. what is your customary strawberry shortcake base?
2. did you celebrate father's day today? what did you do?
xo. janetha g.