hola!
this weekend is just bursting with new things. after publishing my pizza post, marshall and i geared up to head to salt lake city with our bikes.
we live about 10 miles from downtown SLC. there is a train called the frontrunner that has a station really close to our house and ends up right downtown.  i usually drive everywhere i go, but we wanted to take our bikes out and about in the city.. so we rode over to the frontrunner station.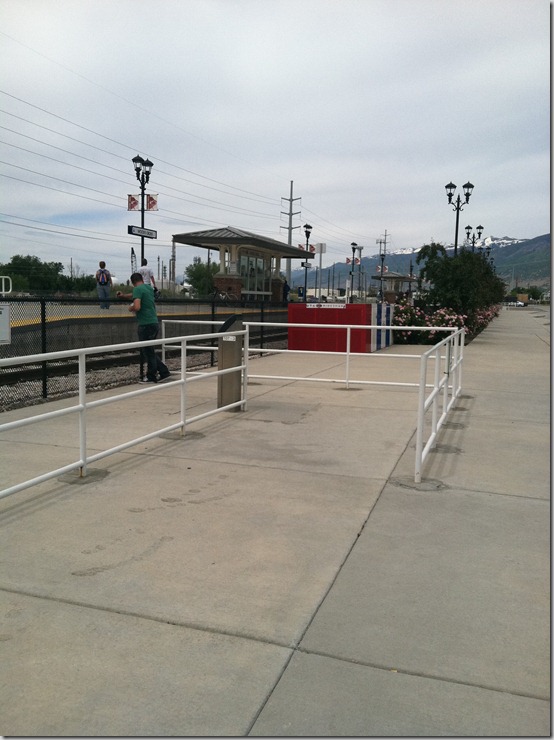 i had never taken the frontrunner train period, let alone with a bike. i thought it would be a hassle, but it actually was a breeze.
step 1: tickets.
step 2: wait for the train.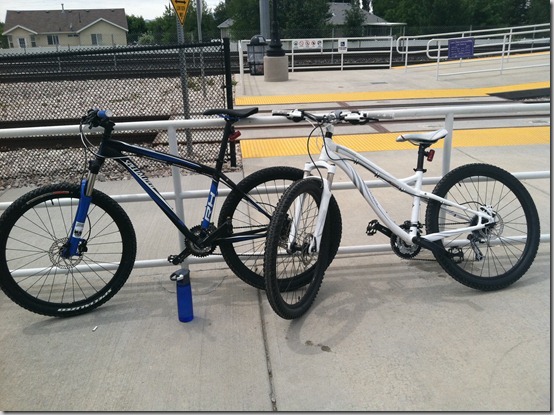 helmet head! helmets make me kinda claustro, but they are a good idea.
double helmet heads.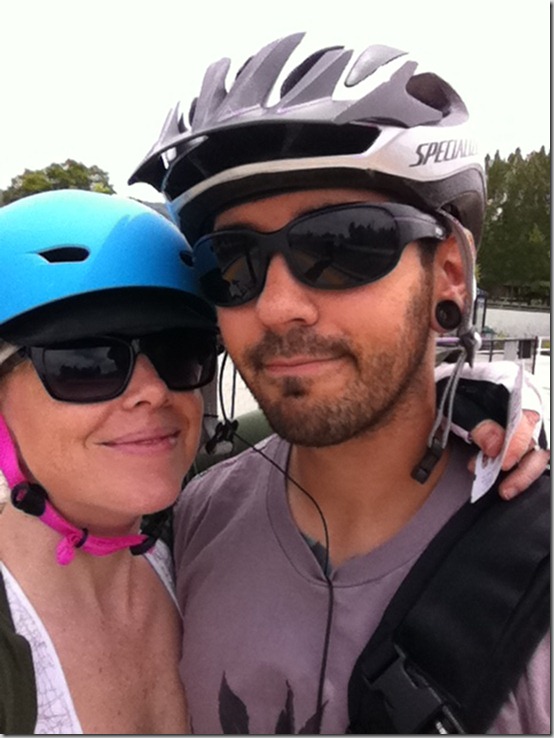 i am still waiting for my custom made messenger bag to arrive.. but in the meantime i have a super sweet houndstooth fanny pack. turns out it is actually really handy!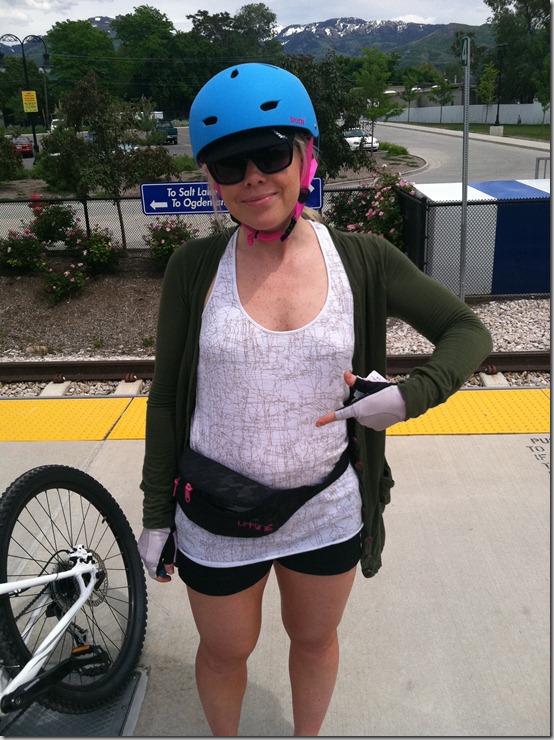 step 3: all aboard!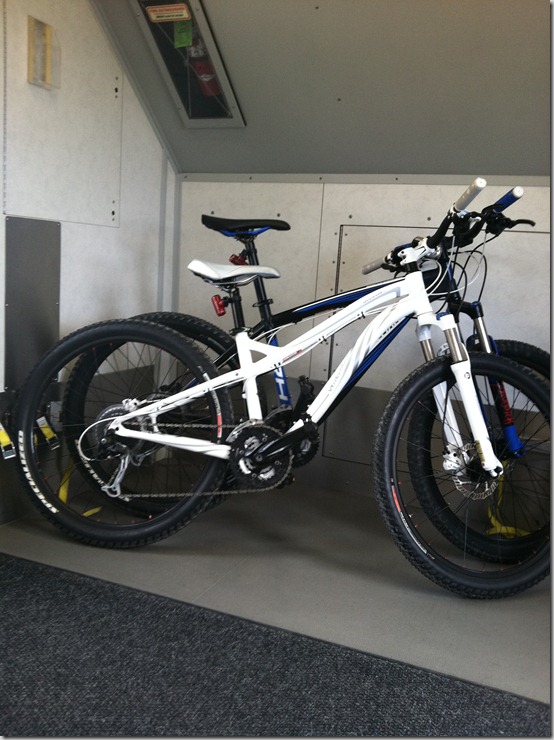 it was a quick trip.  the stop near our house is the last stop before the train ends up in the city, so there was no stop and go or anything like that.
once we hopped off the train, we were on a mission.  we purchased a groupon for season passes to a local water park and they had to be redeemed by today.  yes, i wait until the last minute to do everything.  the water park was about twenty blocks from the train station.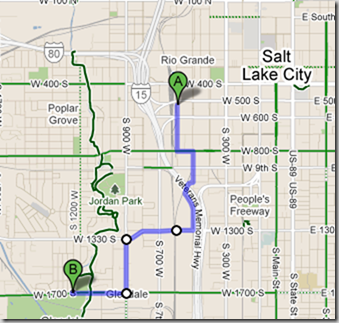 at first we were in a dodgy part of town… but it was broad daylight, so i wasn't too worried about getting abducted or anything.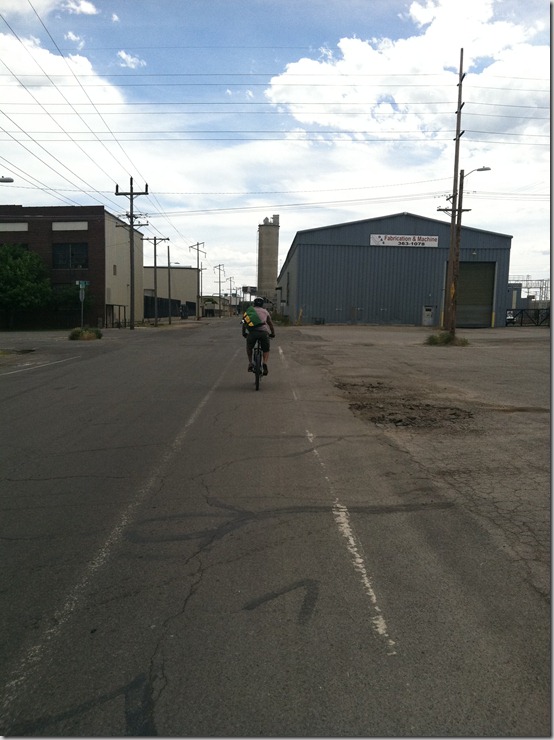 we made it to the water park and snagged our season passes. unfortunately, the park was just purchased by some mormon folks and it's not open on sundays anymore. since the only days i can go to a water park is saturday or sunday.. i guess it'll just be saturdays.  however, the pass for the whole season was only $39, so even if we only go a few times, we will get our moneys worth.
good talk!
after the water park, we decided to ride to kristen + rory's house to drop off a congratulatory massage gift card to kristen. she finished the ragnar relay race today! i am the proudest best friend around. we were going to see her at the finish line, but realized it would probably be a debacle.  good job, kristen! you're a champion.
after swinging by their house (nobody was home) we decided that iced coffee would be a good idea.. so it was back on the bikes!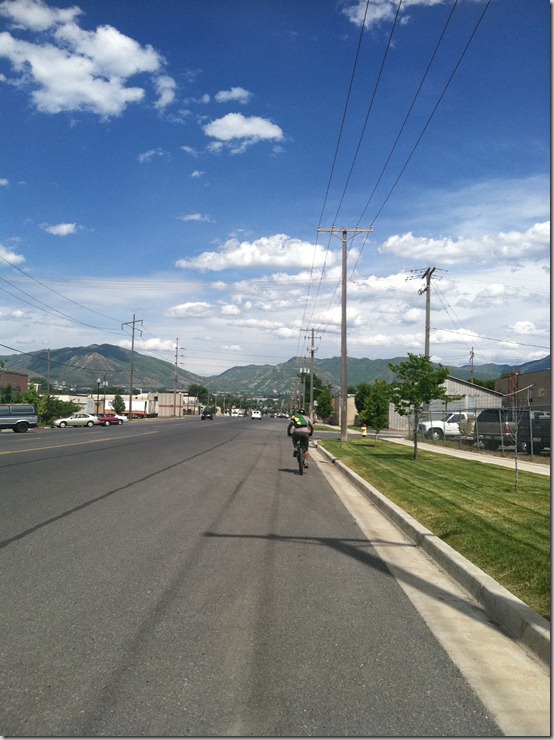 i got pretty brave and took some photos while biking. good thing i had my helmet on in case of a crash.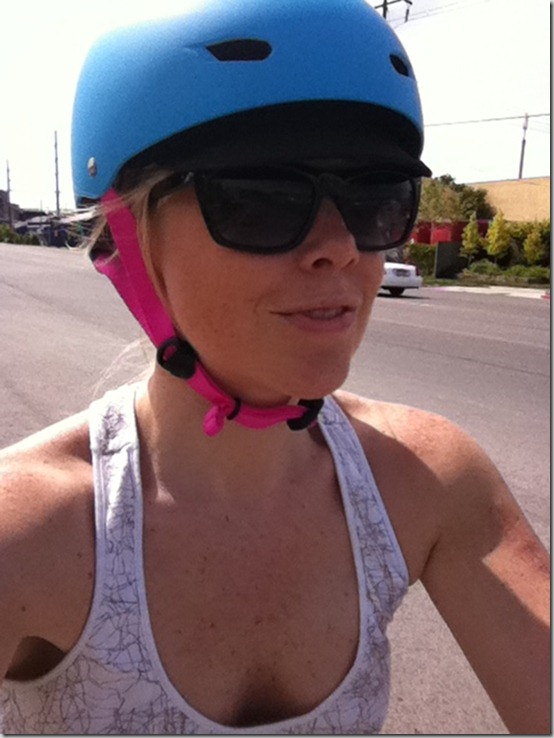 we made our way to bruge's and carlucci's where we got iced coffee and marshall got a cinnamon waffle (the same one he got last saturday.)
coffee ice cubes!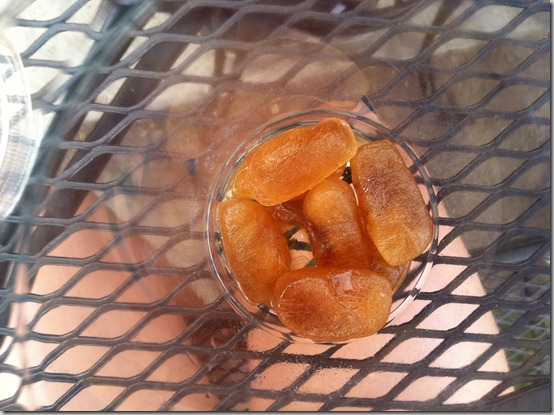 here's a closeup of my sweet fanny pack. i love the subtle houndstooth.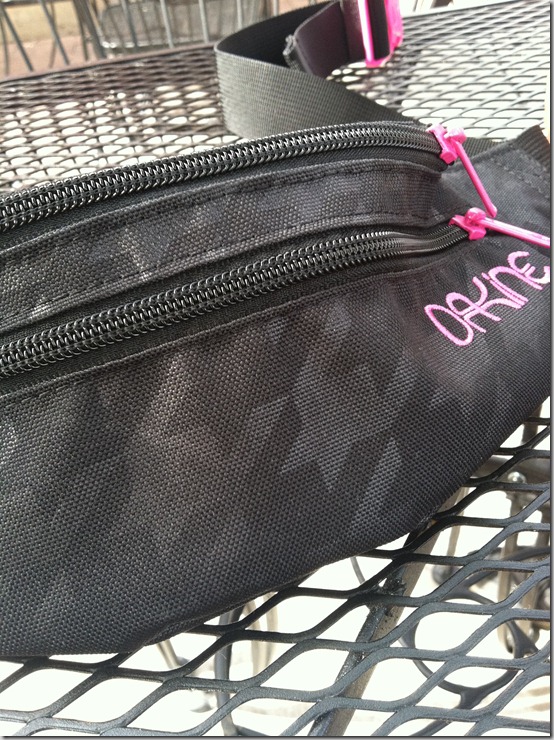 we decided to head back home, but not before grabbing some opah from the fish market. it was a short ride to the train station—we had basically done a giant loop around the city.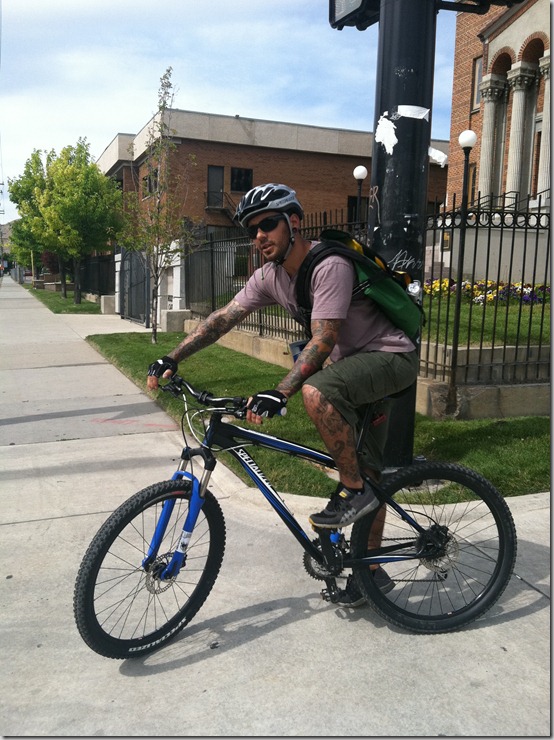 back on the train!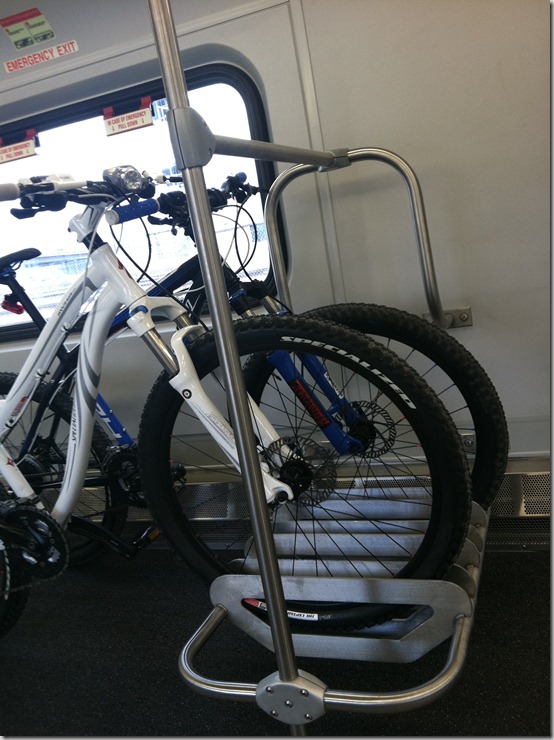 we got caught at the train tracks on our way from the station to our house. this is seriously the story of my life.. always stuck at the train tracks! i am always late for work because of this.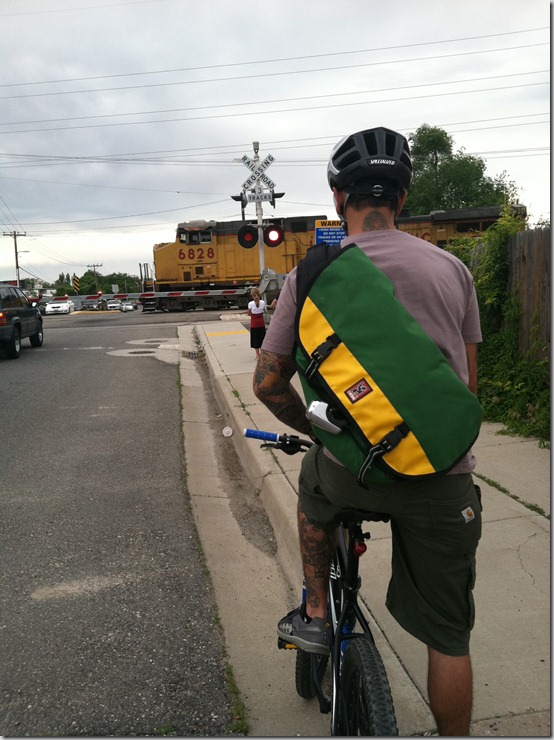 we made it home—it was a 4 hour trip all together. it was a lot of fun! now that i know how simple it is to get downtown with our bikes, i think we will be doing this more often.  it's a lot more fun than driving and it is a great way to stay active.
we are grilling up the opah now.. i am so dang hungry after all that biking.  hope everyone has a great night and a fun sunday tomorrow! happy father's day to all the dads!
Qs~
1. what is your city/town's mass transit like? utah is getting more mass transit friendly—but we are nowhere near places like chicago or london (the two places i have been that are awesome when it comes to mass transit). maybe one day we will get there. until then.. i sure am glad i have a car. everything in utah is super spread out and there are really steep hills all over.
2. what was your workout today? (if you had one) aside from all that bike riding, i did my insanity fit test. the final one! can't wait to share my results.
xo. janetha g.