there are a lot of things i have never done. there are a lot of things i have done and do over and over and over again. i want to do more new things and less of the same things. 
that was a pretty vague opener.  by "the same things" i mean things like:
cooking the same meals
doing the same workouts
eating at the same restaurants
each day is a new opportunity to try something different. this summer, i want to focus more on doing things i have never done rather than the same old, same old.
new meals at home keep our taste buds entertained. new workouts keep our bodies guessing so we don't find ourselves in a rut. new restaurants are just awesome because there are SO many out there just waiting to be tried.
i had pizza on the meal plan for last night's dinner. instead of making the pizza in the oven like i have done in the past, i decided that we would grill the pizza.. something we've never done before.
it was almost too quick and easy!
i bought a ball of multigrain dough from whole foods.  yes, i could have made it myself, but sometimes shortcuts are best.. especially at 8 o'clock on a friday night and your husband is hungry.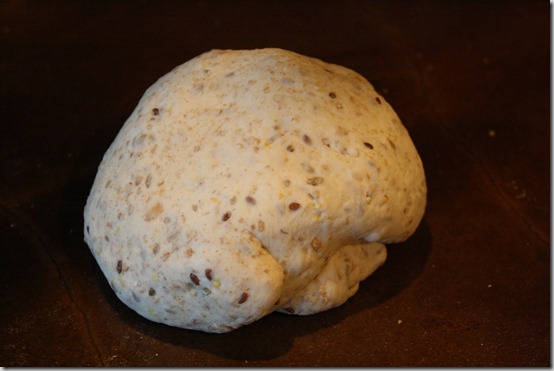 we don't have a rolling pin, so i used a bottle of wine to roll out the dough. improvisations, people.
marshall heated the grill to 600 degrees and sprayed it with olive oil.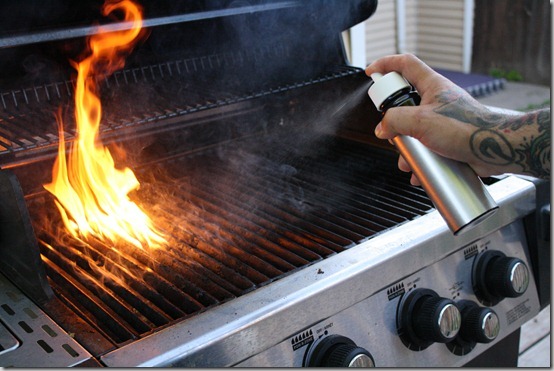 down the dough went, right on the grill.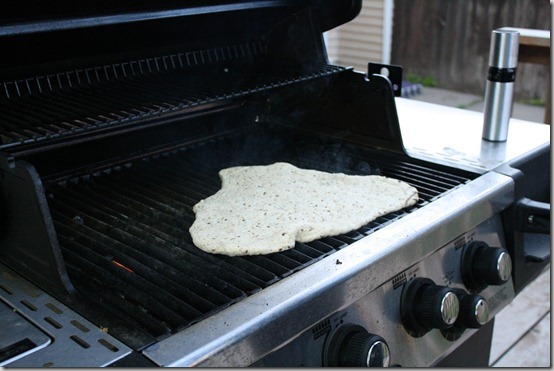 after about two minutes, the bottom of the dough was crisp and the top was starting to bubble, so we took it off the grill.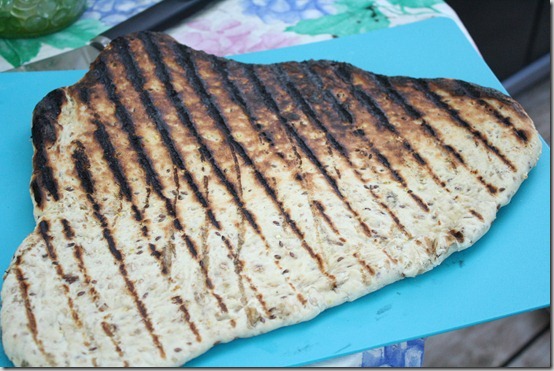 a tad charred.. no big deal.
next, we layered on the toppings.  the toppings go on the side that was grilled, in case you are unclear. 
first came the pizza sauce. my favorite is the muir glen organic pizza sauce.. it's really tasty.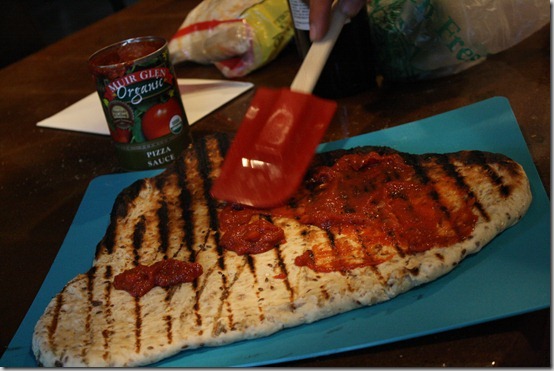 cheese.. lots of cheese.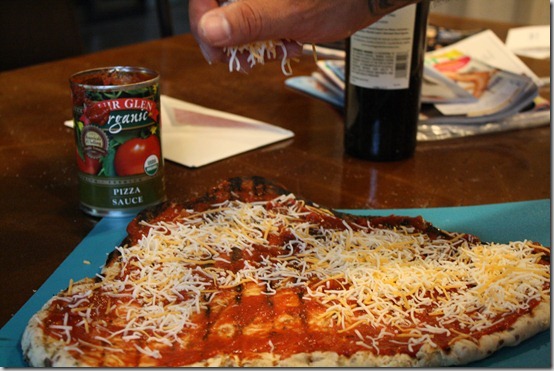 fresh sliced tomatoes and green bell peppers.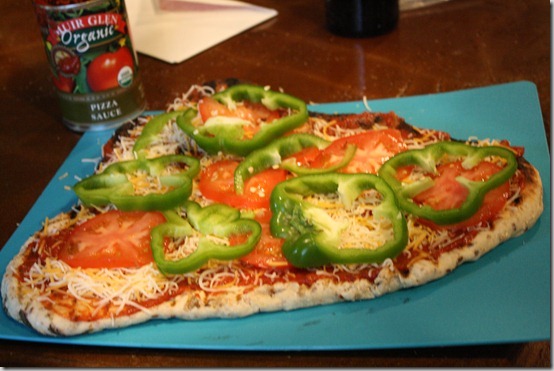 i also added trader joe's 21 seasoning salute and basil at the last minute. i actually forgot about the basil and wish i had remembered before we put the cheese on.. ideally, i like the basil to go on top of the sauce before the cheese. oh well.
back onto the grill!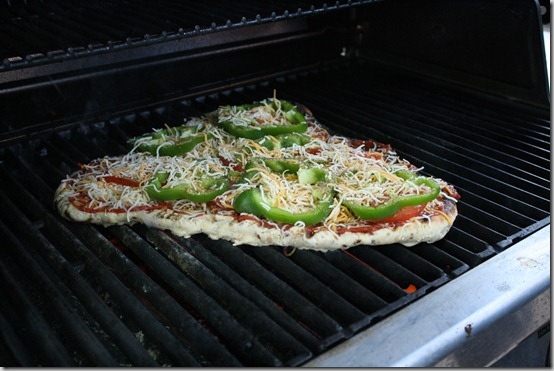 after about 3 or 4 minutes, the pizza was done!  it was the fasted pizza cooking experience of my life!  (aside from those 90 second microwave pizzas i ate in high school…)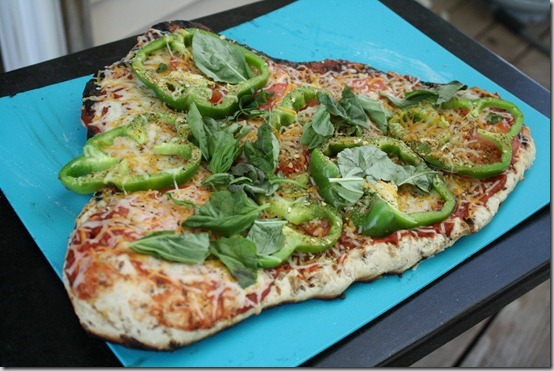 i had a couple slices.
surprisingly, these two slices filled me up! there was no protein on the pizza, so i was worried that i would need to eat the whole pizza and there would be none left for marshall.  lucky for him, there was pizza still left over after we were both nice and full.
grilling a pizza was just one of many new things i want to try this summer.  however, i liked it so much, that it may call for a few repeats… that's OK, as long as we use different toppings, right?
Qs~
1. what is one new thing you have tried recently?
2. what is one new thing you want to try?
xo. janetha g.