hey again! two in a day. who am i? well, this morning's post wasn't very verbose.. so i have to get my fill of rambling in tonight, right? of course, right.

another monday morning.. another sales meeting meal at the original pancake house.
today i went with egg whites for protein..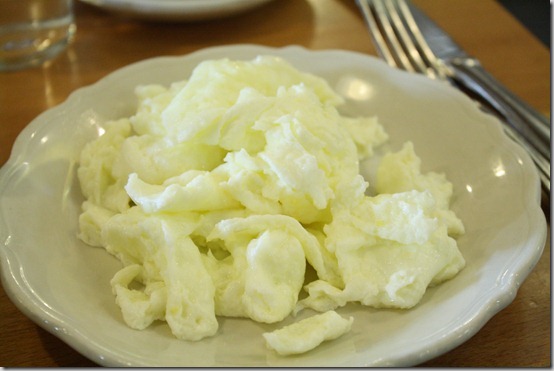 and oatmeal for carbs, topped with cinnamon, bananas and skim milk.
i am going to show you today's lunch, and you can basically expect me to eat the same thing every day this week.. so get a good look, i will only show you once!
toasted onion bagel + low sodium turkey + hot & sweet mustard + spinach + cucumbers… and grapes.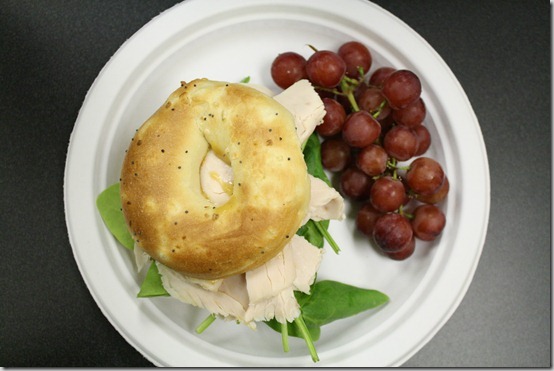 this bagel sandwich never, ever, EVER gets old.
is anyone else eating grapes by the costco case like me and marshall are?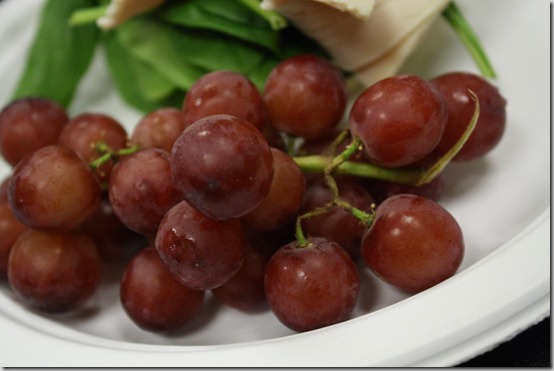 we bought a case of them from costco yesterday and i am not exaggerating when i say it is 3/4 of the way gone. yum.

today was my second-to-last insanity workout! i have nothing else to say about it.. but i wanted to throw that out there. i am real excited to be done.
i will be sure to recap the whole experience when i am done. i know that you can't wait.

marshall's mom is in town from iowa! she just got here saturday and is leaving tomorrow, so it's a quick trip.  luckily she was able to come over for dinner tonight.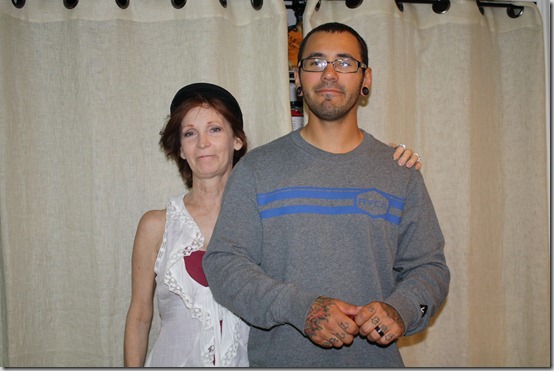 on the menu: greek!
when i was menu planning for this week, i was looking back on old posts of mine and came across the time when i made greek salads.  they were so quick and easy.. plus really tasty.. so onto the week's meal plan they went!
you can see the recipes and step by step directions on this post. i decided to do a salad bar style meal so we could all pick and choose the items we wanted.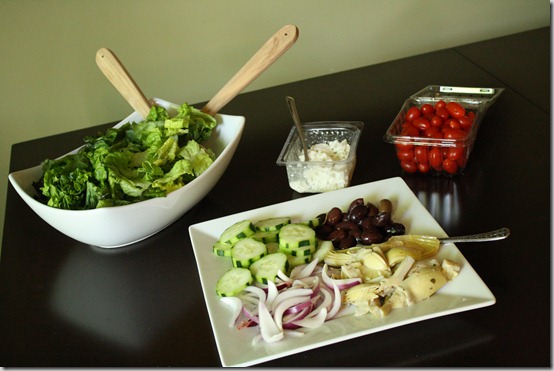 all the necessary components! red leaf lettuce, grape tomatoes, fat free feta, marinated artichoke hearts, kalamata olives, cucumbers and red onions.
i used stone ground dijon mustard in the dressing this time around. it looked nice with the mustard seeds and it also added a punch!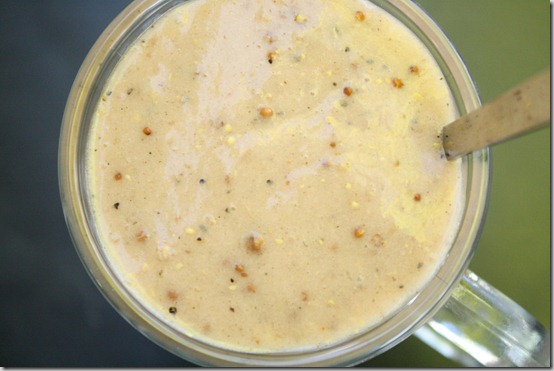 marshall made some roasted baby potatoes in our clay roaster. he tossed them with olive oil, minced garlic and trader joe's 21 seasoning salute before popping them into the oven at 400 degrees for about 45 minutes.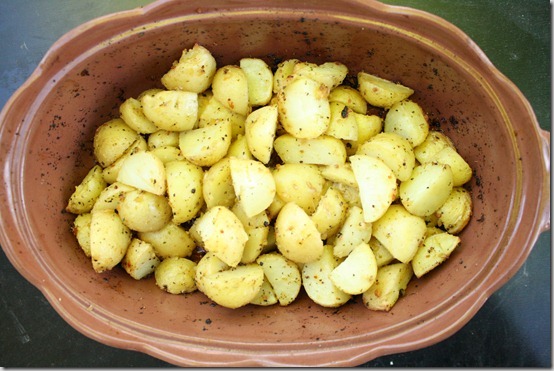 they were perfectly seasoned. good job, marshall.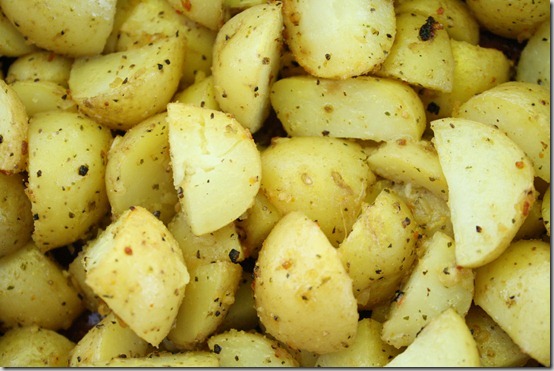 i whipped up some tzatziki to go with the potatoes. again, recipe and tutorial can be found here.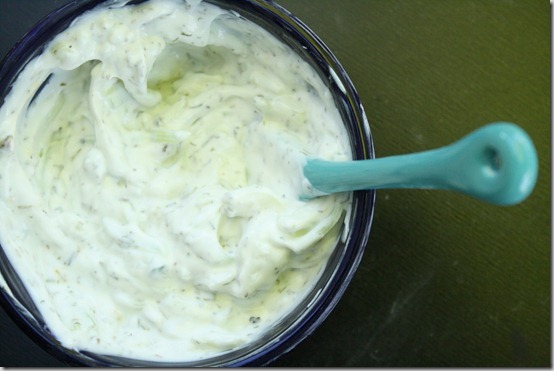 we also grilled some chicken souvlaki and veggie skewers.
the veggies weren't quite done as quick as the chicken, so we left them on to cook and went about fixing our salads.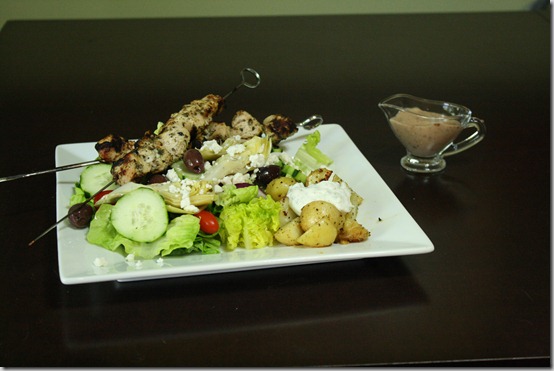 clearly, i went heavy on the toppings.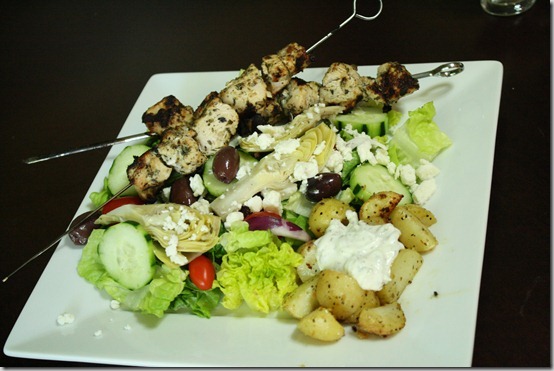 the chicken was tender and flavorful! i only marinated it for about 30 minutes… next time i am going to marinate it overnight. can't wait to see how that tastes.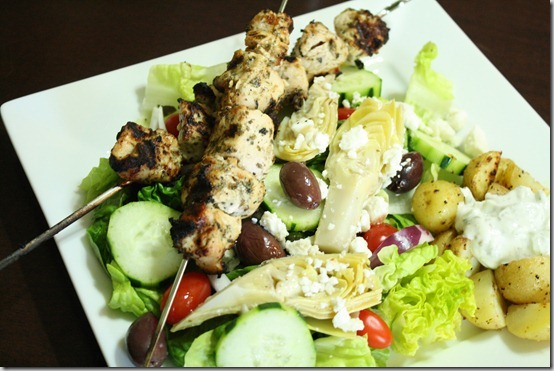 the tzatziki was the perfect topping for the potatoes! who needs sour cream?
sooo.. remember how we were waiting for the veggie skewers to cook a bit more?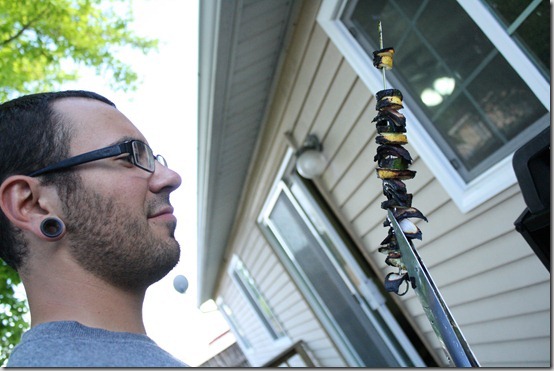 ummm.. well.. we ALL forgot about them!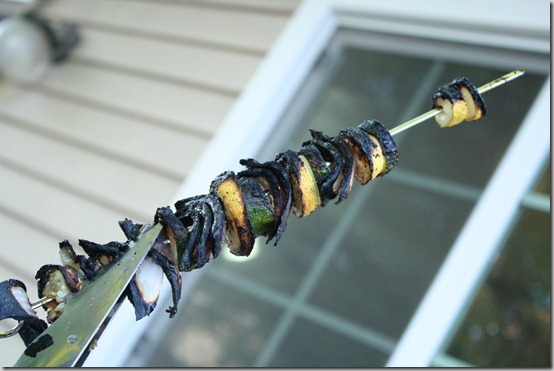 woops!
but guess what? today just so happens to be national kitchen klutzes of america day.. how fitting, right?
Qs~
1. have you ever had a kitchen klutz mishap? what happened?
2. what is your favorite vegetable to grill?
xo. janetha g.