momma b gave me this print. i read it every day.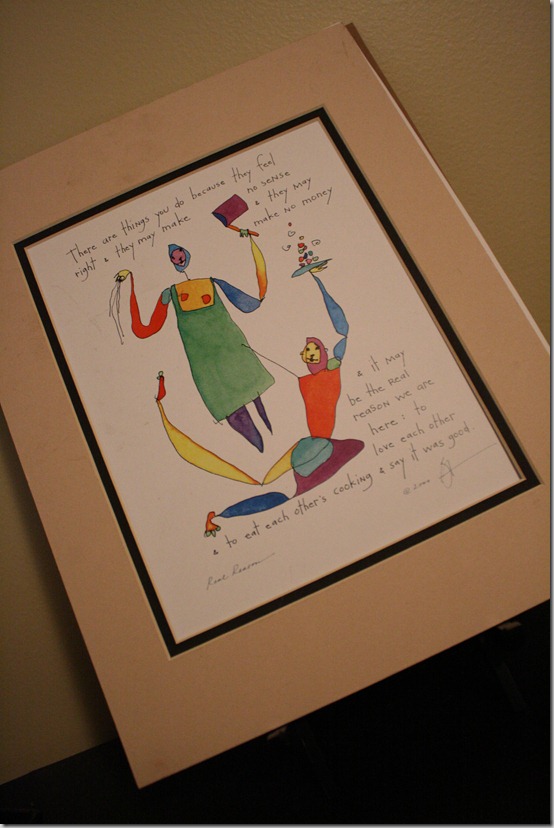 "there are things you do because they feel right & they may make no sense & they may make no money & it may be the real reason we are here: to love each other & to eat each other's cooking & say it was good."
because i am leaving you all with nothing to read.. here are a couple posts i enjoyed and highly recommend:
that should keep you busy.
the winner of the sun chlorella giveaway is #45 haley n! please send me your mailing address.
i promise i will be back to my typical type of blogging tomorrow. busy week!
Q~
what is one of your favorite quotes or some favorite words of wisdom?
xo. janetha g.