things aren't always flowers and lollipops in my part of town.
wait a minute.. they are actually never flowers OR lollipops.   they are usually more like dogs and ice cream.  yes, that's better. let me start over.
things aren't always dogs and ice cream in my part of town.  bad days happen to everyone, and today it was my turn.
i won't bore you with all the drama that went on or bitch and moan about my day.. because that's not going to help me and i am positive you don't want to read that.
i will, however, state the two redeeming qualities of my day.
one: whole foods salad eaten for lunch. by myself, outside in the sunshine.. at 3 PM. yeah.. that 3 PM part was the only downside to redeeming quality number one.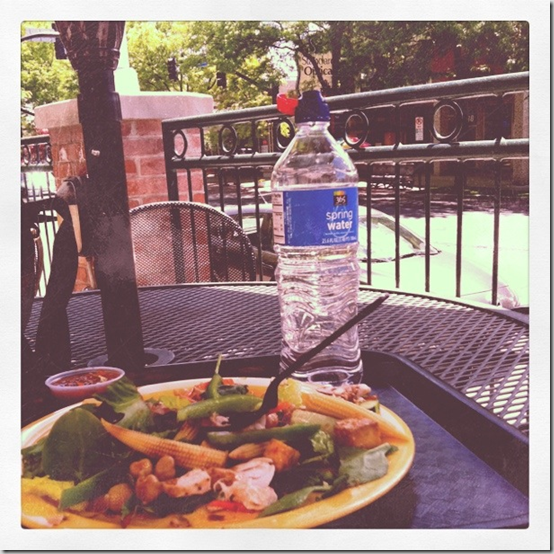 and two: a few squares of.. get ready for it.. salted dark chocolate filled with bits of butter toffee pieces.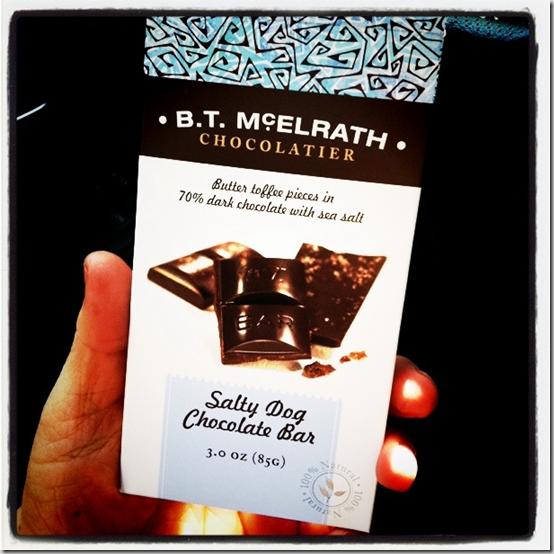 i literally spent 10 solid minutes looking at the huge chocolate wall at whole foods after eating my salad.  there were so many options and i knew i was going back to work with one of them. after reading label upon label of chocolate bar upon chocolate bar.. i spotted this. the name alone was enough to sell me. salty dog chocolate bar? yes, please.
and it case you wondered, it tasted even better than i expected.
because today has been a horrible, terrible, no good, very bad day, i won't be rambling tonight. here's to a better tomorrow!
oh— i do have one nugget of news. i am going to the 2011 healthy living summit in philadelphia this august. 

actually, tina has asked me to be a panelist for a presentation she has arranged! this will be a whole lot of firsts for me:
first time to philadelphia
first time to a healthy living summit
first time speaking at a conference
first time meeting a whole lot of you
i am excited! especially because i won't be able to attend the foodbuzz festival this year. it will be a good chance to see lots of you.
okay, i am out of here. tomorrow is a new day!
Qs~
1. what is your favorite chocolate bar?
2. what was the highlight of your day today?
bonus Q: are you going to the healthy living summit?
xo. janetha g.