thanks so much for all the kind words about my new site!
not gonna lie, it is pretty overwhelming to move to self hosting.  there is so much to learn. 
i have decided to go through all of my old posts and pages to recategorize and retag them.  that is around 1,000 posts and pages, so it's a hefty project i have taken on.  it will be better in the long run, because there are several recipes in my old posts that don't appear on my recipe page, so once i am done, you all will have easy access to any recipe i have ever blogged about. i should be done with that project around august of 2014 at the rate i am going…
anyway! let's blog.
yesterday after work, i did my insanity workout. i was thisclose to pushing it off a day, but then i thought about how fabulous it is to have saturdays off from insanity, so i made myself get the workout done.  once it was over i felt lots better about myself.. and i was starving.
marshall & i headed up north to layton and met up with our friends. we had indian food on the brain.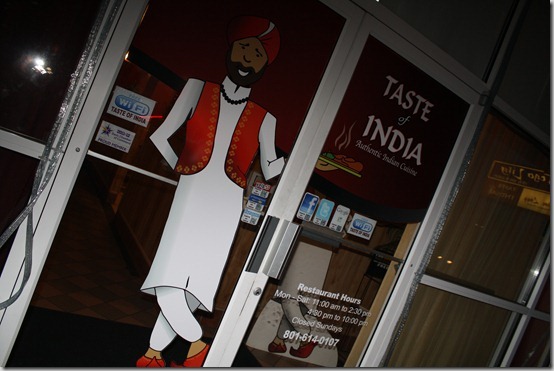 we ate at taste of india, which is one of the best indian restaurants around.. especially if you live in davis county and don't want to head to SLC.
marshall & i started with vegetable samosas.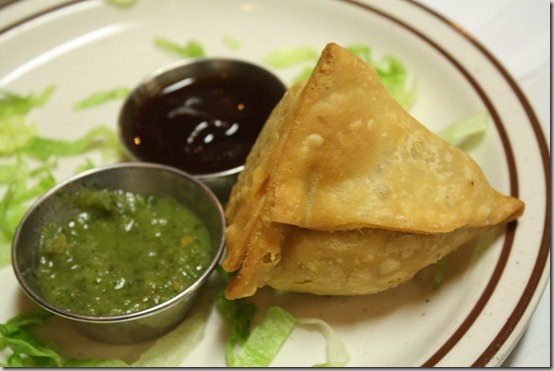 Crispy turnovers stuffed with mildly spiced potatoes and green peas.
they were slightly spicy and very tasty.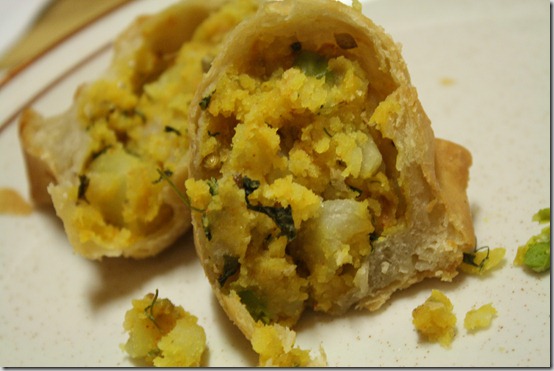 after reading susan's post earlier in the day, i had channa masala on the brain.. so that is what i ordered for my entrée.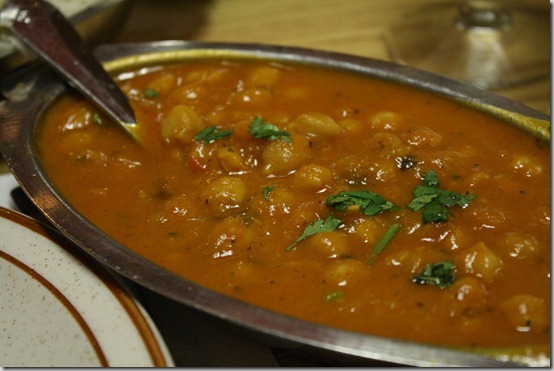 Chick peas cooked in thick curry sauce with chopped onion and tomato.
the masala came with steamed basmati rice.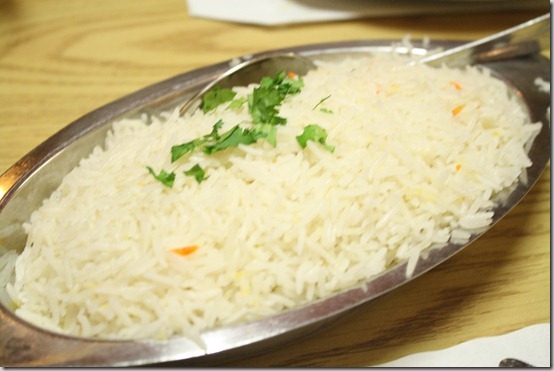 i also ordered some tandori roti, which is clay oven baked whole wheat bread, slathered in butter. the whole wheat part cancels out the butter part.. right?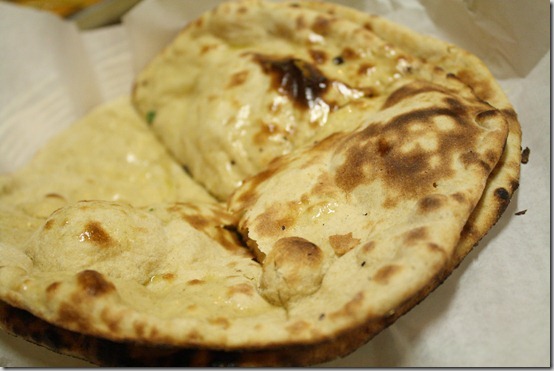 i think one of the reasons i like indian food so much is because of the abundance of carbs. rice, bread and potatoes all in the same delicious meal? yes please.
i ordered my channa masala "mild plus", which is on a spicy level between mild and medium. i like spicy food, but not so spicy that it overpowers the flavors.
i also had a few bites of my friends' dishes: baygan bharta which is eggplant roasted in tandoor and sauteed with onion, tomato and green peas and vegetable masala which is mixed vegetables in a creamy sauce with chopped bell pepper, carrots, potatoes and onions.
dinner was amazing. i am never disappointed when i eat indian food.. i think it is slowly becoming more of a favorite than mexican food!
this morning i awoke bright and early at 8 AM.  yes, that is super early for me for a saturday! not sure why i couldn't sleep in.. but i went with it, got up and had some cereal. 
i eventually ventured to get the mail and there was a mystery package addressed to me!  i opened it up to discover the dopest headband ever: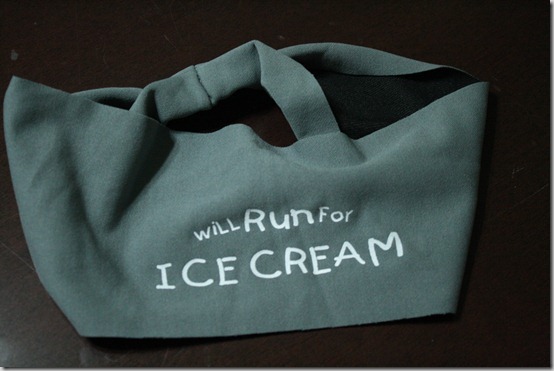 it is a bondi band, which i have heard SO much about, and the best part is that it says "will run for ice cream".  truth be told, i hate to run.. but if there is ice cream at the end of the tunnel, you know i am game!
will the mystery mailer please stand up? i would like to thank you properly for this awesome gift!
well, i am about to hit publish.. i hope everything goes smoothly after i hit the button.  hopefully this post gets sent to your google readers and other various types of feed. 
enjoy your saturday! and your LONG weekend! i am going to make some french toast and then go for a bike ride. i also have to figure out what to make for my birthday BBQ tomorrow. if you have any awesome vegan side dish or dessert recipes, let a janetha g. know!
Qs~
1. do you like your food spicy or mild? or in the middle?
2. what is the last thing you received in the mail (that wasn't a bill!)?
xo. janetha g.