hey! turns out, the winner of my uncle sam cereal giveaway lives in canada and they don't ship there. SO, i am sending her a super sweet random prize.. and picking a NEW winner.
#11 was:
kayla, hope you don't live in canada! use my contact form to send me your mailing info ASAP!
also, i have a favor to ask!
you all have probably heard about this but i haven't mentioned here on my blog.
women's health is currently accepting nominations for their healthy blog roll. you can nominate whoever you want.. but i would sure love it if you nominated me.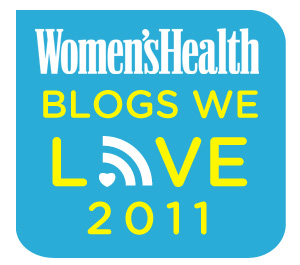 i know there are a lot of blogs out there.. but if you like this little blog of mine, click here to nominate me for the women's health blog roll contest. they are taking submissions until the end of march.
because you can nominate as many as you'd like.. i have been going nominating crazy! i nominated a bunch of blogs i love and can't wait to see who makes the cut.
thanks!
i will be back later.. you still have time to enter my buildasign.com giveaway!
xo. janetha g.