exciting title eh? well that is exactly what this post is. my 2 meals + 1 snack so far today.. and i only have about 5 minutes before i am bailing to get ready for tonight..
guess where i am going tonight?!?! i got tickets for it over a month ago…do you remember? joel mchale! dude, he is soo funny. i am amped! and plus, he is probably waaay better live than he is on the soup, because he gets to use his own material. i'm really excited! marshall is taking me out to dinner and then we are going to see joel. perfect night planned.
i've got to get some running done before we leave.. i don't know how that will fit in. i need to turn into a morning workout person right freaking now. sigh. i just can't hang with the mornings!
breakfast was good, but not as good as jenn's i bet. i had peaches & cream oats and of course my usual coffee.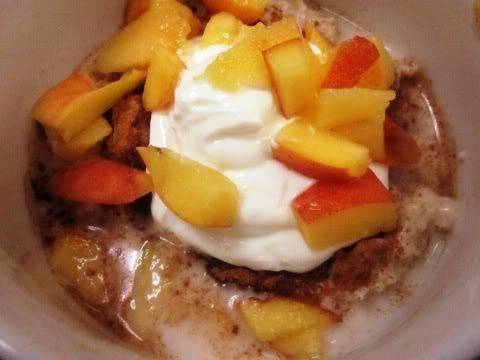 this bowl included:
1/3 cup oats
2/3 cup water
1 scoop vanilla protein powder
then i cooked them and topped them with
splash of almond milk
1/2 of a peach
scoop of oikos 0% greek yogurt
not enough cinnamon (i added a lot more after the photo)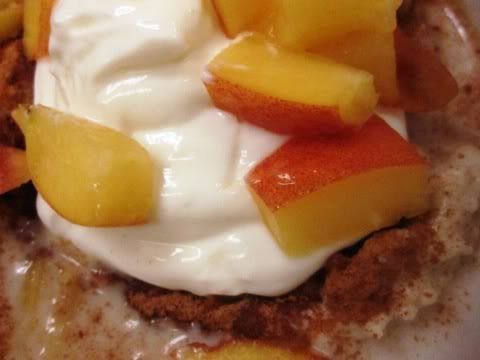 yum, i love peaches and i can't wait to get some fresh from the farmer's market!
i made peanut butter cookies today because it is
national peanut butter cookie day
today! i ate a little baby one that i made, about a quarter of what the size of these are..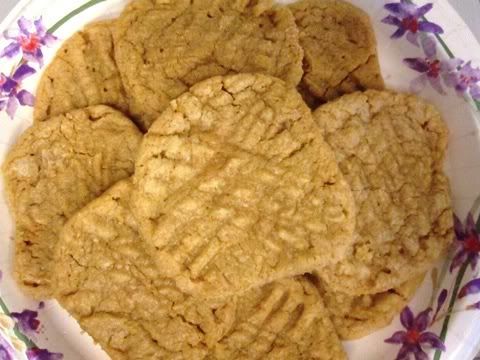 mine: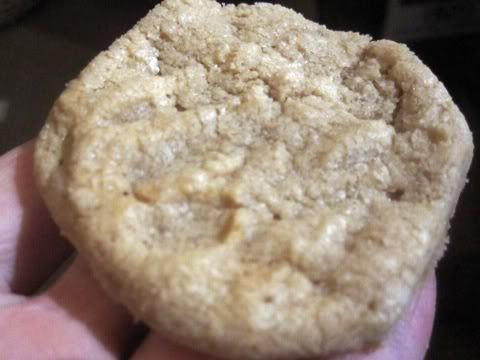 this is the easiest peanut butter cookie recipe ever!!
1 cup peanut butter
1 cup sugar
1 egg
mix and bake at 325 degrees [f] for 10 minutes. viola!
for lunch i did a little something different and threw together a random plate of stuff..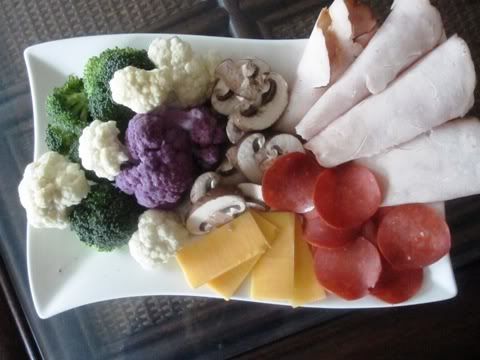 4 slices turkey
some turkey pepperoni ~10 maybe?
broccoli
poyple cauliflower
reg cauliflower
mushrooms
cheddar cheese
hummus
cottage cheese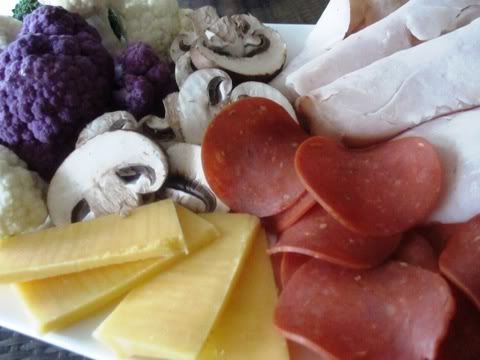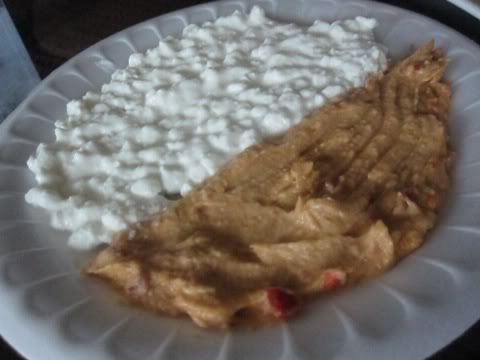 this was fun to eat!  i made different little combos..

such as pepperoni, cheddar & mushroom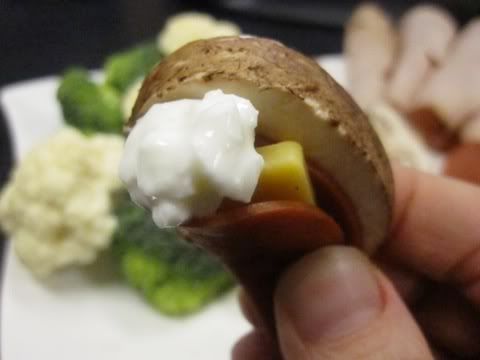 and turkey, hummus & broccoli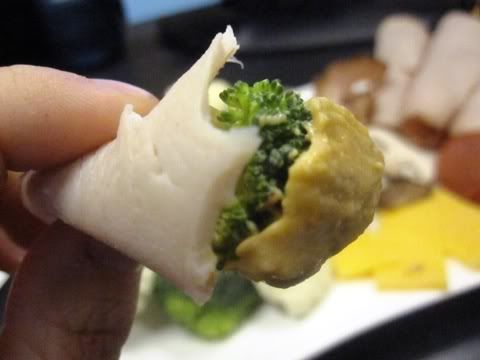 i ran some errands for work, did some paperwork, read some blogs, and this all worked up an appetite, but i didn't want to spoil said appetite because i am sure i will go somewhere good for dinner!  so i had this lil' fruit cup.  perfect tiding over snack!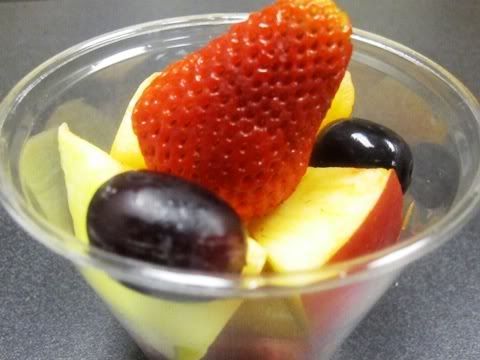 okay, hate to cut this short but if you are really feeling like reading my ramblings i am sure the long ass thai post below will keep you busy!  i will be back tomorrow, have a rad friday night everybodyyyy!
oh.. here are some weird links i got in my about.com email today:
mmmk, i'm out!