hey friends! i have been a slack ass this weekend, but it is all with good reason: i was doing what geminis do best.. social butterflying! let's catch up the eaaaats.
friday night i didn't have an actual dinner, instead i pulled a snackface and munched on some randomness at it's best!
bbq popped chips from TJ's (thanks danica!)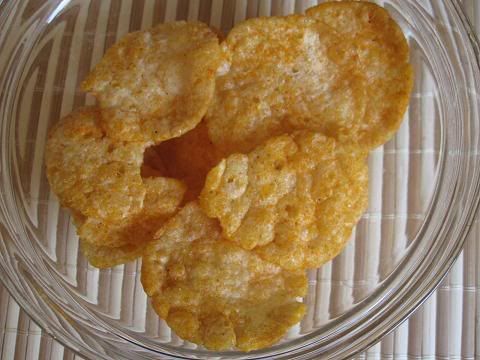 hummus, cukes, mushrooms & the last of my black bean quinoa salad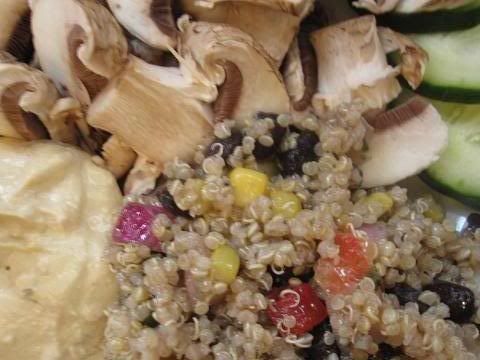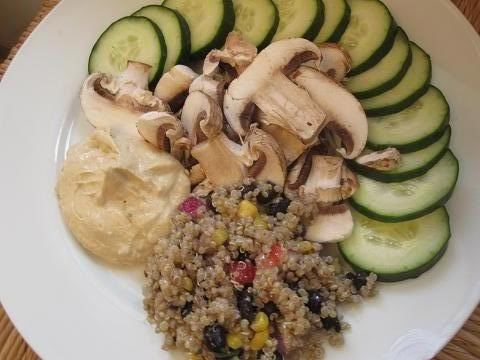 sweet potato rounds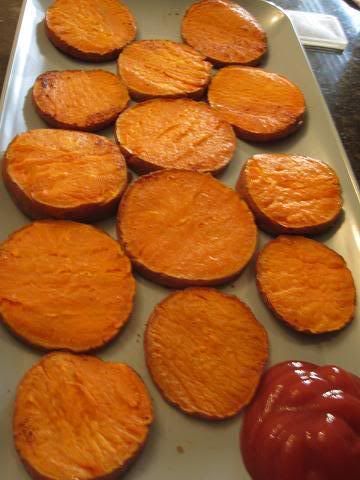 couple handfuls of PB&A from TJ's (thanks danica!)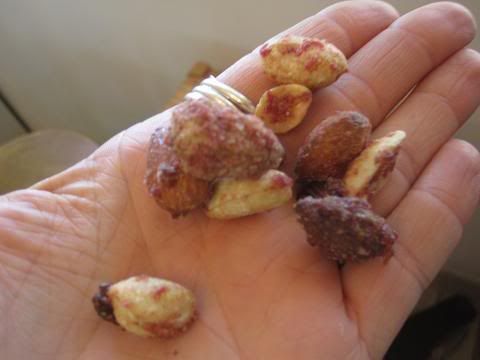 then i wanted a protein shake. i opened the freezer to get some blueberries and i was then involved in a very brutal blueberry avalanche!! um yeah.. it was tragic really. i did manage to not let ALL the berries spill and was able to whip this bad boy up: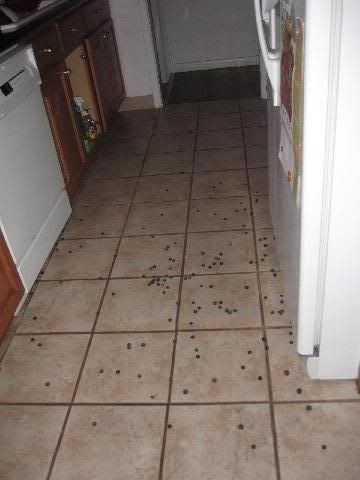 it had blueberries, strawberries, vanilla protein powder & soy milk. it was so thick it barely poured out from the vitamix! yum!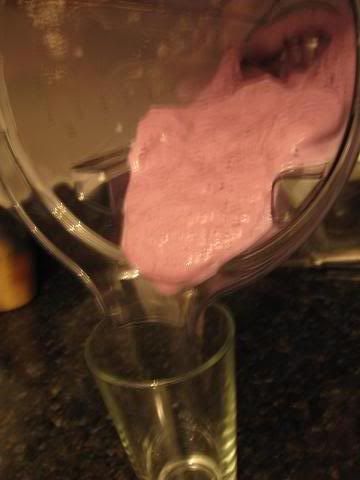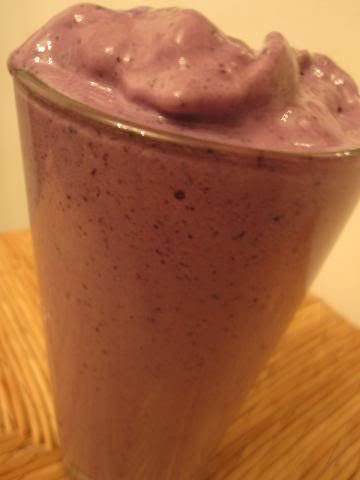 for the sake of being quick, i will leave friday at that.
SATURDAY!
got up right before penelope's training class.. so i had no time to make bfast. i quick-like grabbed a handful of crack peanut butter filled pretzels (thanks danica!)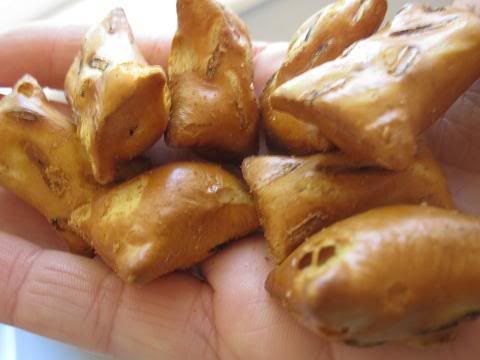 and then after class i had a lunch date with my bestest friend kristen (in town from the AZ.. she moves back to utah in july i really can't wait!) so i just had a snack to tide me over until lunch.. ezekiel toast+crunchy almond butta+homemade raspberry jam (thanks mom) so i just typed "raspberry ham" instead of "jam"..ugh raspberry ham??? no thanks.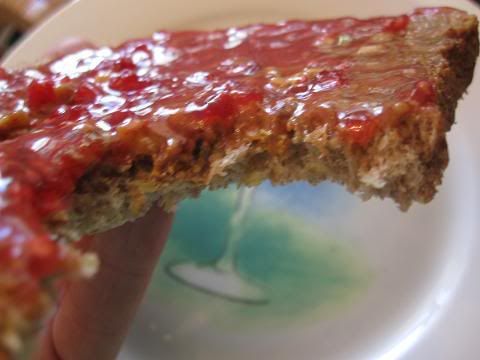 my boyfriend is in california. he is always making fun of me for photographing my food. but guess what he did? sent me a photo of his breakfast. he's cute. oh and he also sent me a photo from outside the volcom store.. i do believe that means he got me some souvenirs! yessss.
i cruised downtown to meet up with kristen.  i took marshall's subaru. he told me not to drive it.. ;) oops!
we were trying to decide where to eat. WELL she has never had indian food. what?! yeah you heard me right. so naturally we went to the himalayan kitchen and proceeded to stuff ourselves beyond what is lady like.
vegetable samosas: potatoes, green peas and spices wrapped in a homemade pastry dough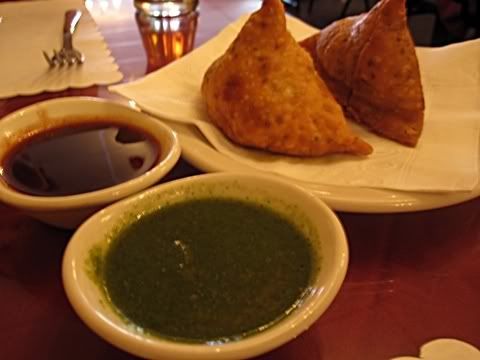 naan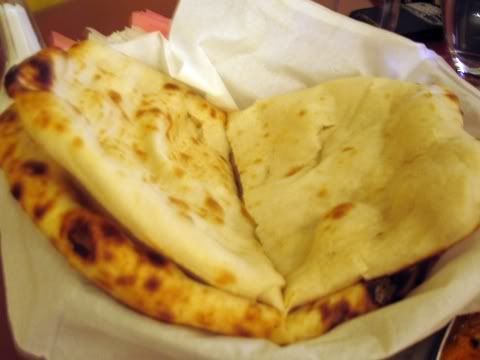 chicken tikka masala: boneless chicken barbecued in tandoor oven, then cooked with bell pepper, tomatoes, cream and spices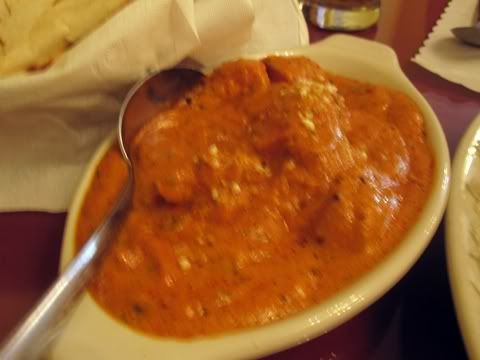 mushroom chicken: boneless breast meat cooked with fresh mushrooms, onions and spices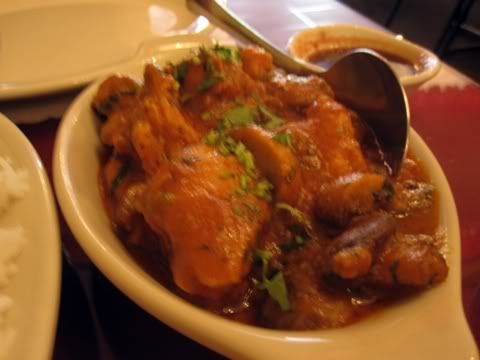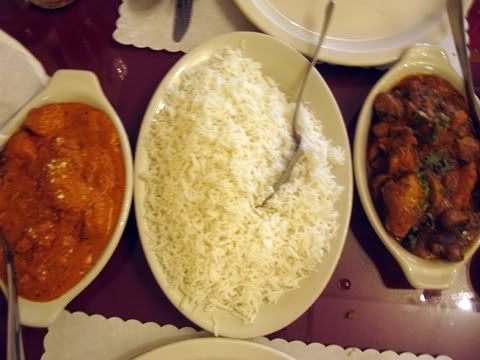 oh man. i was so full. oh and kristen loved it! success! she has a very broad palette so i knew she would digg.
so basically this kept me full for the rest of the day & night.  when you guys eat out do you stay full forever?! i do. bcause i eat larger portions than i usually would and my stomach is like "damn janetha what did you just do to me?!" but my taste buds thank me profusely so it's all good in the hood!
well since i have no more food photos for saturday i will entertain you all with some party pics! my nearest and dearest friend corey owns a super chic clothing shop/art gallery here in the SLC and there is a giant parking lot behind the building where he is always throwing shin digs. super fun. im going to plug his ultra rad shop now.. go shop at FICE!!
corey + janetha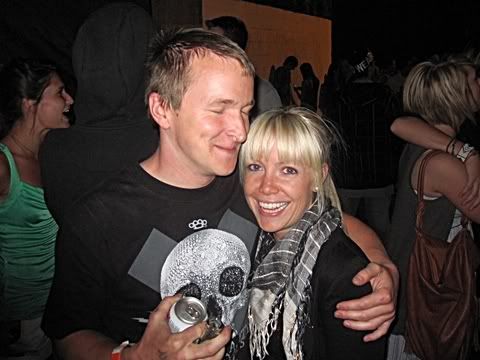 kristen+ janetha en route

cody + janetha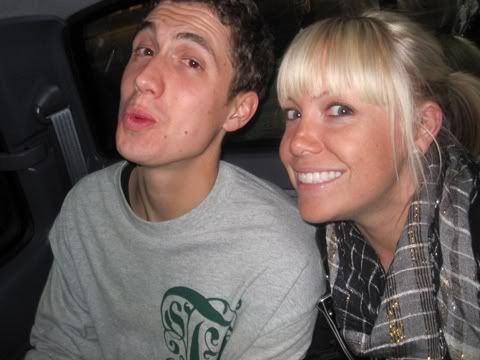 tall people enjoy taking photos next to me, it fascinates them. yes, i'm a shortie.
andy + janetha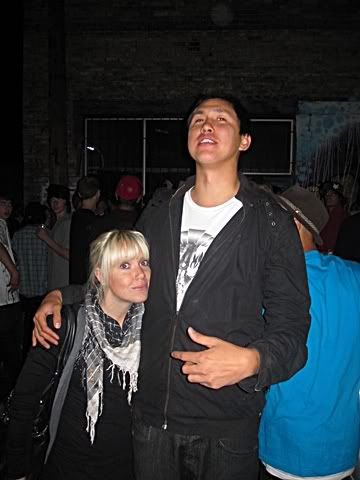 fun times! yayer!
SUNDAY!
i like to cook, i made my roomies huevos rancheros for bfast!
zoom in effect..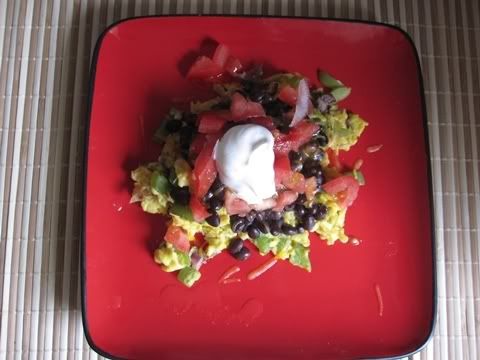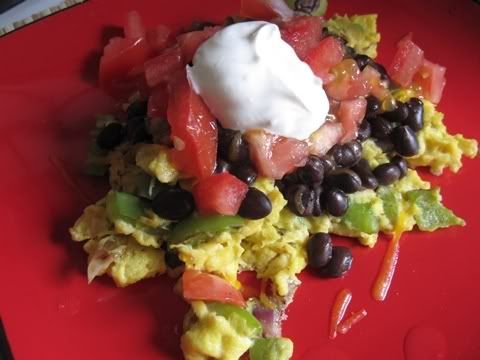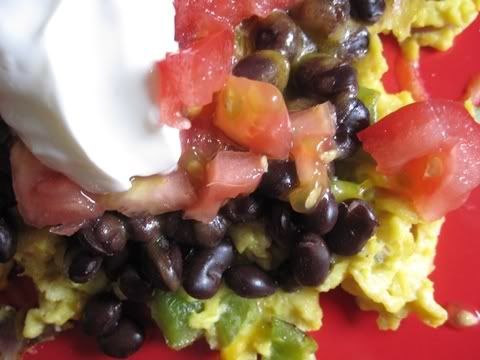 all mixed up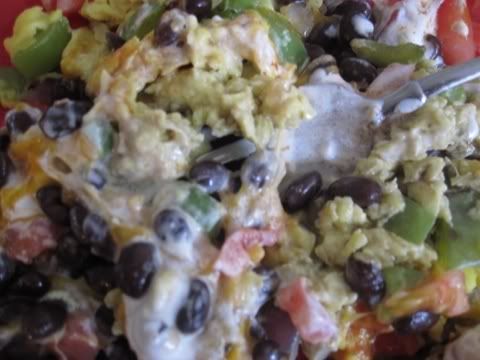 and drank lotsa coffee.
and marshall sent me a photo of his breakfast again :) he misses me i think.
and now i am blogging my face off.. sorry this is really not so full of commentary or anything, i just don't have it in me today! i read like 89 posts on my google reader before typing this, so i am kinda spent. i am sure you all understand :)
instead, here are some adorable shots of miss penelope jane and mister randall bernard!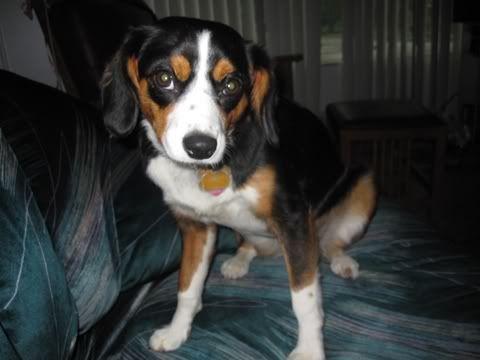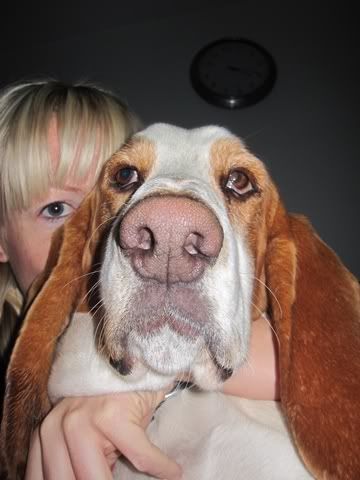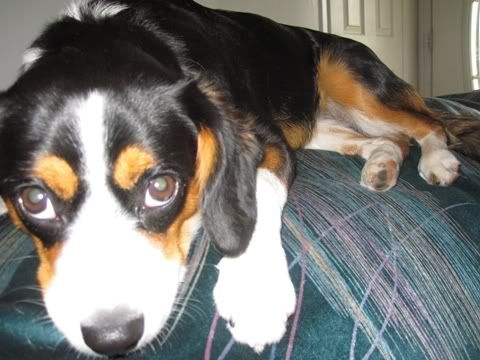 have a happy sunday!
questions:
1. how do you make your sweet potatoes? i would love to hear other methods. i switch it up from doing rounds and long fries.. and i spray them with olive oil and sprinkle cajun spice and cinnamon on them and then bake, flipping them halfway through.
2. do your friends/family ever take photos of their food to show you what they ate? maybe marshall secretly wants to be a food blogger.. haha no, prob not!
P to the S.. today is national chocolate ice cream day!