so i have stumbled upon a little time today and i thought i would throw up some of the eats i've had so far today since later tonight will be pretty crammed with photos!
first, THANK YOU for all the birthday wishes! you guys are amazing and i am so lucky to have lovely blogger buddies, it's the best! and thank you to the real lifer readers birthday wishes too :)
it has been SUCH a good birthday so far.. who knew turning 26 would not be as bad as i had imagined ;)
started off the day at work at 7 AM.. and we have our weekly sales meeting breakfast.. i had coffee, egg beaters +spinach+mushrooms+onion & fruit.. blackberry photos to the maxxx…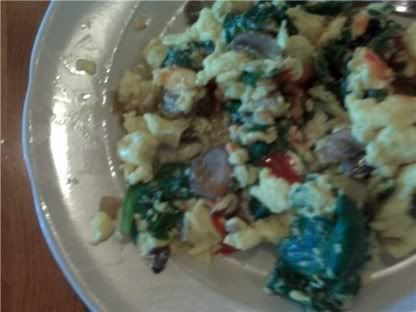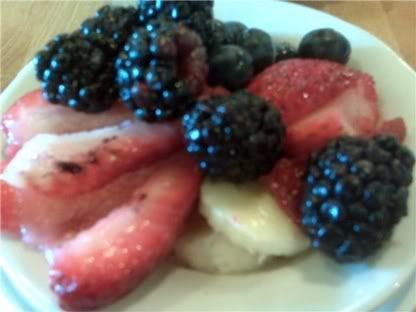 and then i pretended to work for a few hours, my cute coworker girl friends brought me a bundle of balloons!  and then i went to my absolute favorite sushi restaurant ever… takashi!
it was me, one of my bosses and 3 of my sales reps. the cute girl salesrep i am friends with got me a gift card to forever 21 (how did she know im obsessed?)
we got lots of good eats! oh and i totally busted out the actual camera at the restaurant. i told everyone about my blog, no shame in the food bloggin' game!
edamame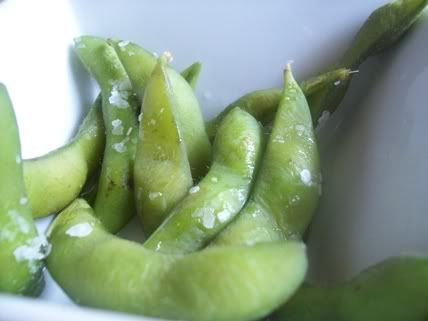 miso soup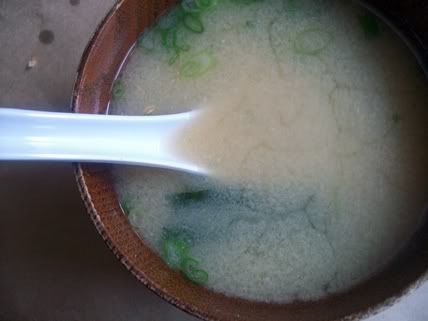 vegetable & shrimp tempura (i didn't eat it)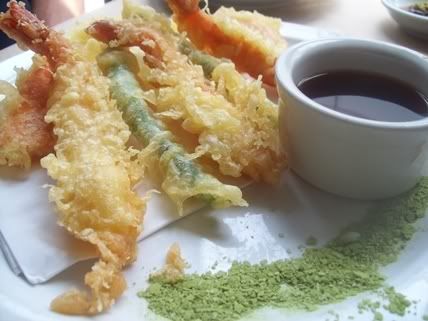 tuna sashimi with chile lime sauce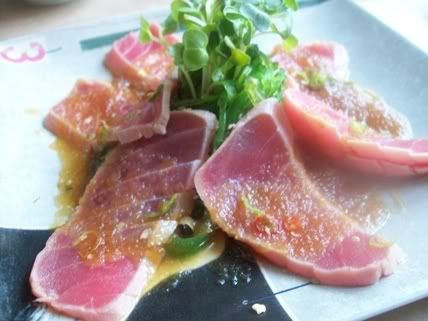 spider roll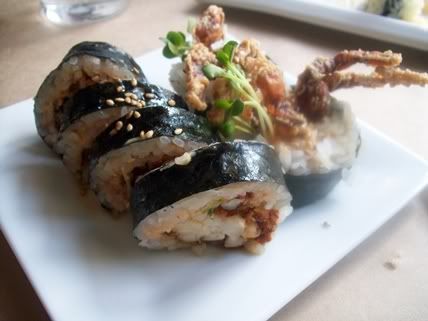 TNT roll–sooo spicy!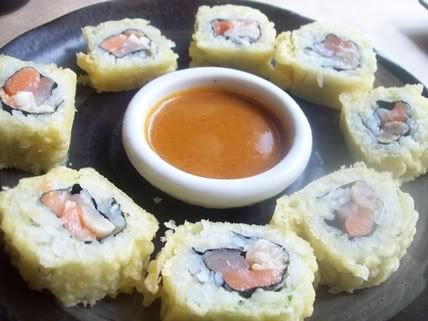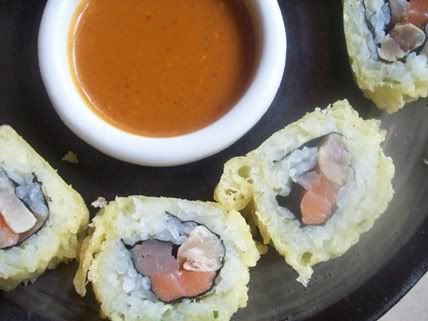 some special they had with crab, yellowfin & avocado in rice paper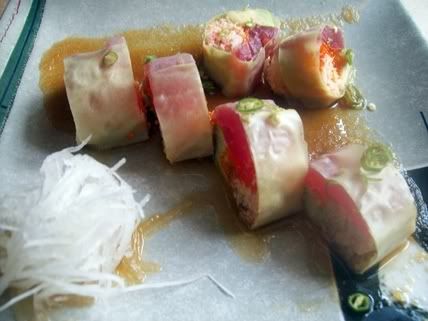 crunchy somethin or other roll.. had salmon, avocado, eel, shrimp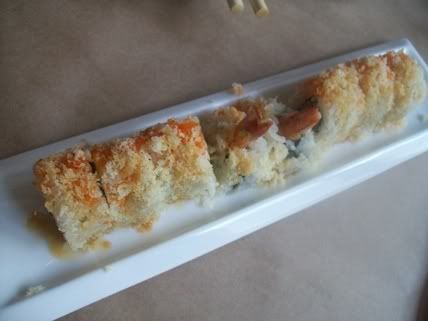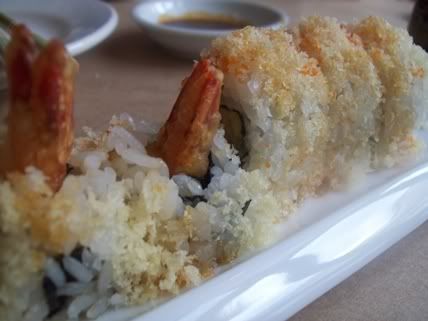 muscle shooters with quail egg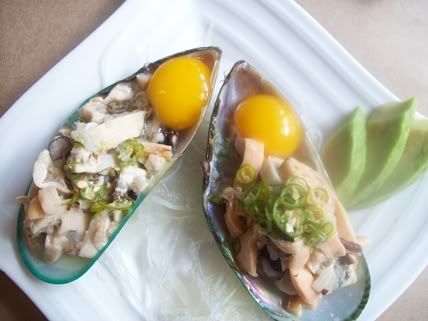 yum times infinity plus one!! :D
and THEN my boss is rad and took me shopping and i got some 7 for all mankind skinny jeans.
i came home and now i am waiting for my mom to come over, for my boyfriend to get here with randy (he just got neutered.. he made it out OK!!) and my roomie gave me a super cute dress and sunglasses.
we are prepping for the BBQ and jamming out, about to break out the slip n slide!!!! yes!
i'm not gonna lie, i freaking LOVE my birthday! :D
have a good monday night everybody. xoxo.