the title is nothing fancy, because that is all this will be.. the rest of saturday's eats. and no witty commentary to go along with it, i've got a date with some friends. but i thought this would be a good idea to throw the eats up before i got toooo behind :) and then later tonight i will post all the fun news and stuffs that i have going on!
i had a handful of nuts while i was hanging out with my lovely roommate jessica. i love her nuts.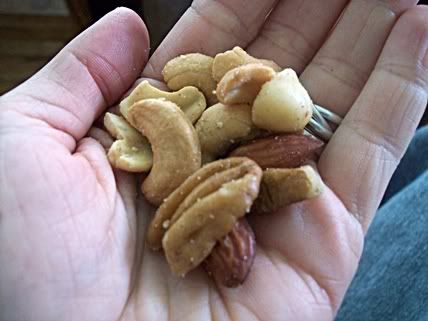 then i filled my contigos and went to the gym.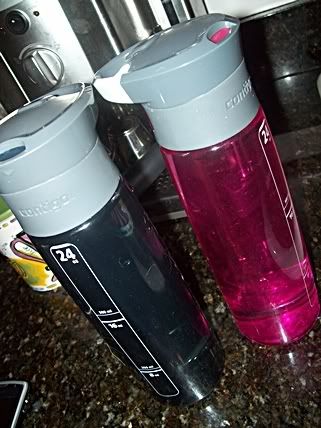 2 hours later i was starvingggg!  so i went to whole foods and had
post workout meal/meal 3: pure bar @ 7:00 PM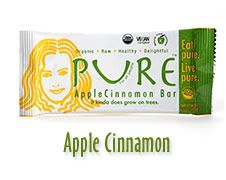 i didn't take a photo of it but i ate it while i did my grocery shopping. i had never tried these and it was really good!
i left whole foods having spent way more money than i intended to, as usual, and went to target.. then home.. where i had
meal 4: grilled chicken salad @ 9 PM
this salad was perfecto! lots of good stuff:
grilled chicken off the BBQ
lettuce mixture
spinach
cucumber
tofu
garbanzos
corn
hard boiled egg
carrots
edamame
sunflower seeds
annie's lowfat balsamic vinaigrette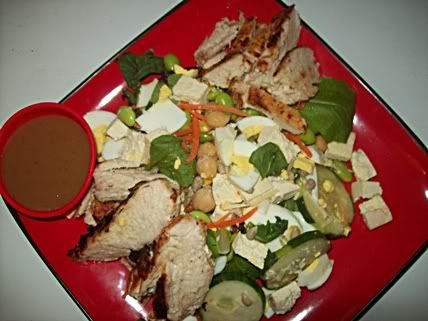 yummmmmmmmmmm.
then 11:30 rolled around and i was going to go out with some friends, so i decided to eat something beforehand to power me up:
meal 5: banana & protein shake & calcium chew @ 11:30 PM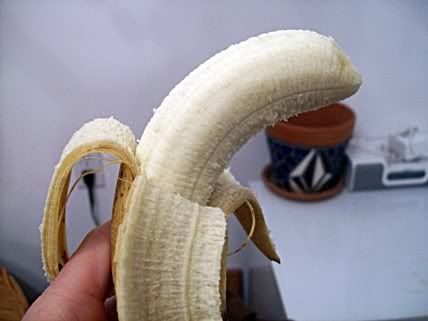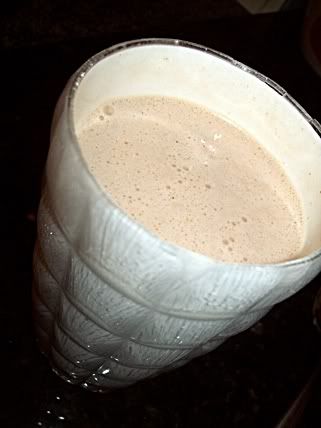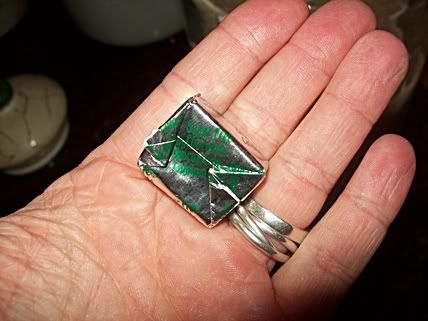 yep.. pretty straightforward!
i ended the day with 136 oz of water, took all my supplements, ate clean all day, had a killer workout.. felt really good about it all.  i have lots of fun news and lots of stuff i did for the simple life challenge but i am out of time, so more tonight!
enjoy your sunday folks!