and happy national jelly bean day, and happy administrative assistants day. whew, 3 holidays in one!
here are the eats!
m1. protein oatmeal (yes again! every morning) at 8 AM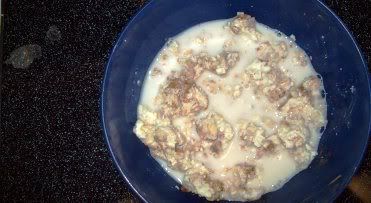 put some unsweetened vanilla almond breeze in it today. coffee as per usual.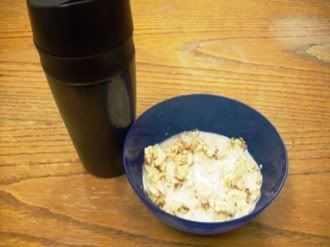 m2. turkey wrap at 11 AM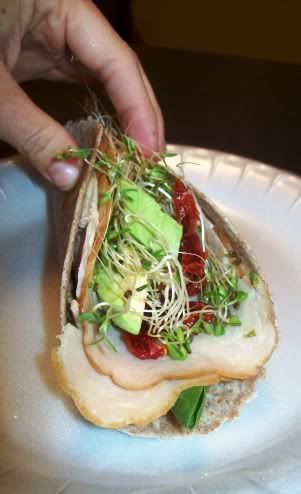 this was divine. i used a sprouted grain tortilla, some red pepper hummus, spinach, sliced turkey, sun dried tomatoes, avocado and sprouts. YUM!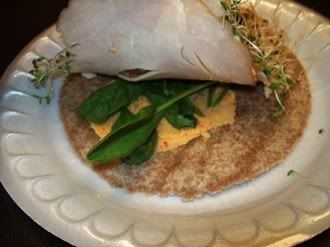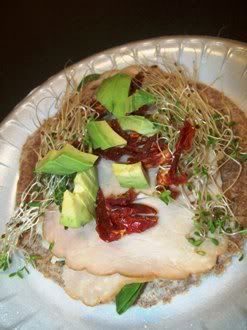 m3. greek yogurt + granola + fiber sure at 2:00 PM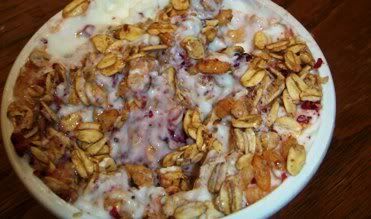 yes, again.
then i headed to my mom's for my upper body workout, see the next post for those details.
post workout i was in a rushhhh to get to the doc.
meal 4: toast w/ PB, whey protein shake, almonds at 4:45 PM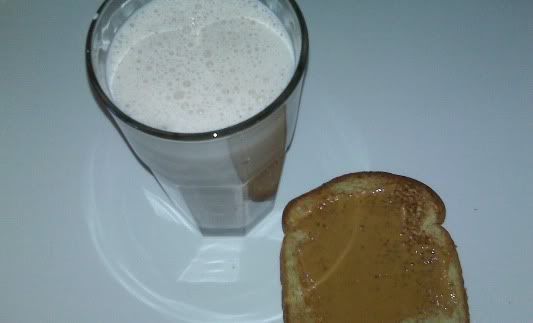 i had one slice of sara lee 45 calorie toast with 1 TB natural PB and then a EAS chocolate whey protein powder scoop with 4 oz skim milk (my mom did not have soy or almond milk at her casa, sad) and 5 ice cubes and a splash of water to make it more liquid-y without adding extra carbs from the cow's milk. i never drink milk from a cow anymore, it is loaded with carbs and sugars and calories.. but i was in a pinch.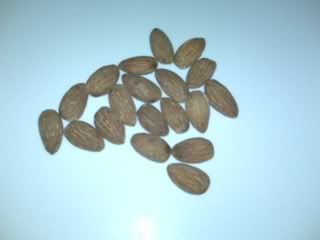 i also had some almonds, yummm.
then i went and did some shopping, got some cool plates and bowls and also some workout clothes. i shouldn't be shopping but i did return $125 worth of stuff to dogfunk.com today so i think i came out ahead.
meal 5: sloppy joes & salad at 8:00 PM


yuuummm! this was my mom's pick, any time she wants me to cook for her i come over and cook, she buys the ingredients and cleans up, a little arrangement we have. her name is sue and i lovingly call her my "sue (sous) chef" hehe.
you can check out the recipe to these sloppy joes by clicking HERE.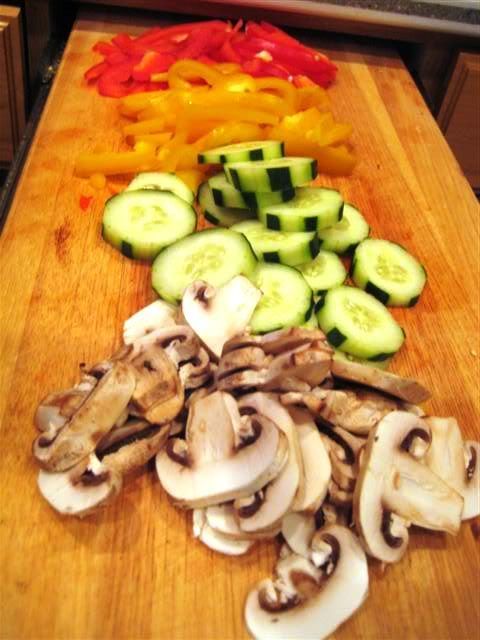 i paired it with a salad loaded with tons of different colors of veggies. i try to eat a broad range of colors of veggies, each color has a different quality so you never want your salad to just be green. i topped the salad with 1/2 TB of EVOO and some balsamic vinegar.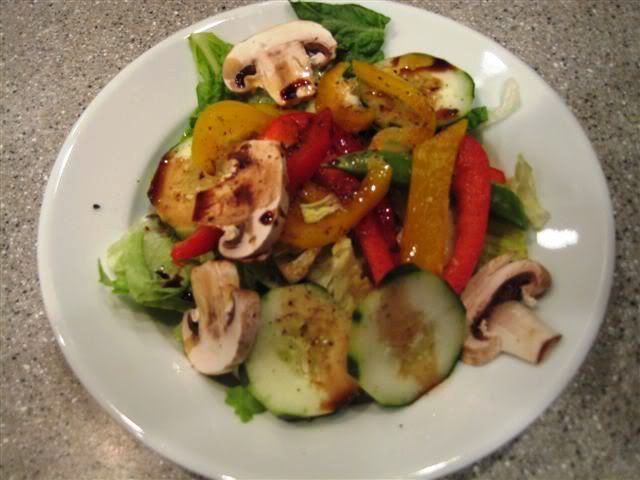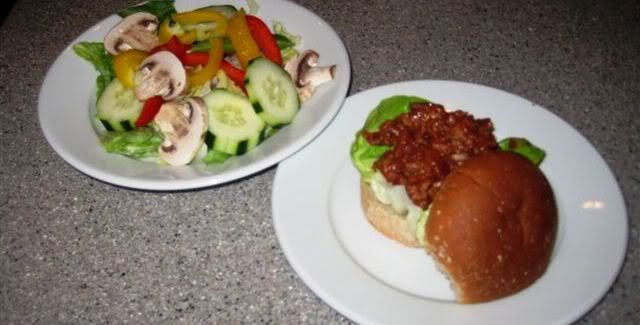 meal 6: half a carton of muscle milk light at 11:00 PM
i was not going to have a meal 6 because it was late, but my stomach was growling and i could see my body trying to eat away at my hard earned muscle, so i drank half of this guy.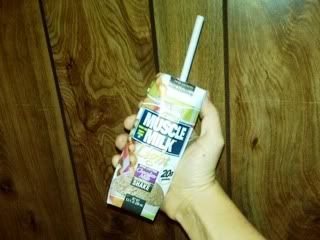 downed 7 contigos today! that is a total of 168 ounces of water. i had my multivitamin but i am out of CLA so i need to get to GNC asap. wellll that is a wrap! onto the next day i suppose :)